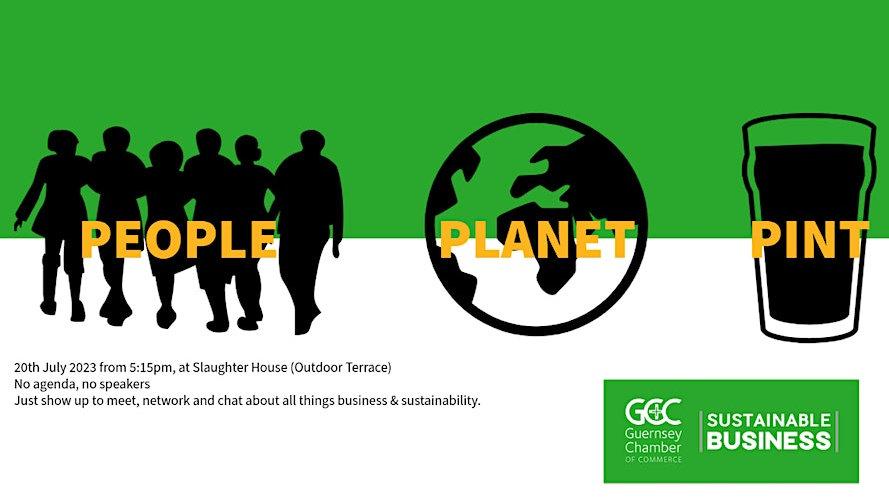 People, planet, pint
This is a relaxed and casual meet-up for all those who are interested in making their businesses more sustainable in Guernsey. There's no speaker, no agenda, just a good number of like-minded people who face the same challenges you face in driving sustainable change in their business. The event is suitable for everyone, wherever they are on their business' sustainability journey.
You may be considering starting a "green team" at work or be already engaged in delivering a multi-jurisdictional net zeros strategy… Either way this event is for you!
You will be greeted on arrival by a member of Chamber's Sustainable Business Initiative (SBI) and introduced to useful people. Come along, grow your network, find out more, have a drink.