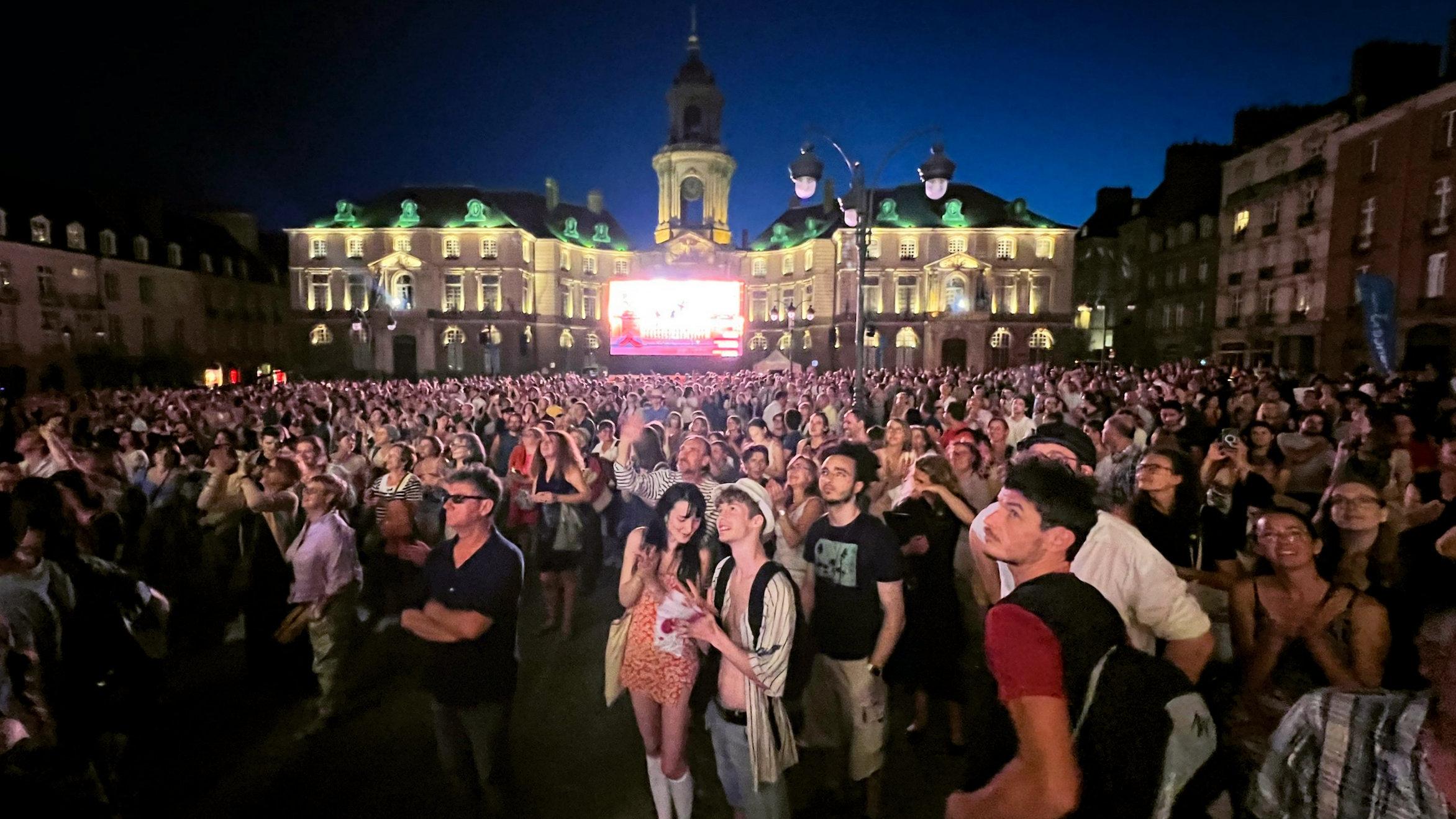 Opera at the Library: Madame Butterfly by Giacomo Puccini
Islanders are being given the opportunity to see a performance of Madame Butterfly which was recently watched by thousands of people across Pays de la Loire and Brittany.
More than 45 French towns and cities in the Pays de la Loire and Brittany, including Angers, Nantes and Rennes, watched the live broadcast of Puccini's opera on the evening of 16 June. The performance will be retransmitted at Jersey Library..
The event is made possible by the commitment of the artists of Angers Nantes Opéra and the Opéra de Rennes, their supervisors, the Pays de la Loire and Brittany regions, the Foundation Orange and the Caisse d'Épargne Bretagne et Pays de la Loire. The access to such a quality event is possible thanks to the cooperation established by the Government of Jersey with the neighbouring Department of Ille et Vilaine and the city of Rennes.
Coproduction 2022 Opéra de Rennes, Angers Nantes Opéra, avec Le Soutien de la Fondation Orange et La Caisse d'Epargne Bretagne Pays-de-Loire.
The opera will be sung in Italian with French subtitles, and has an international cast. The production was originally conceived for the Mai Musical Florentine and the Teatro Petruzelli in Bari, directed by the Italian Fabio Ceresa, and is intended for the widest possible audience. It's conducted by the German guest conductor Rudolf Piehlmayer.
The Korean soprano Karah Son, who was trained in Italy by Mirella Freni, performs Cio-Cio-San.
The Sicilian tenor Angelo Villari, a specialist in the operas of Verdi and Puccini, is the Pinkerton.
The French baritone Marc Scoffoni, resident soloist at Angers Nantes Opéra, plays the role of Consul Sharpless.
The Angers Nantes Opéra Choir and the Orchestre National des Pays de la Loire accompany the soloists throughout the performance.
Madame Butterfly is one of the most performed and appreciated operas in the world. The Maggio Musicale Fiorantino's production by Fabio Ceresa, with its Japanese aesthetic, underlines all its elegance.
The tragic love story takes place in Japan, the land of all fantasies at the beginning of the 20th century. A young geisha, Cio Cio San is seduced and then abandoned by an indifferent American officer. While she dreams of his return, Pinkerton actually returns, but with his new wife and to get his child back. This story of thwarted love also illustrates the clash of cultures between two civilisations at the beginning of the 20th century, a question of otherness that has a particularly strong echo today.
This will be a projection of Rennes Opera's performance on June 16th 2022.
Funded by the Government of Jersey. Free entry to all. Limited capacity of 120 seats.