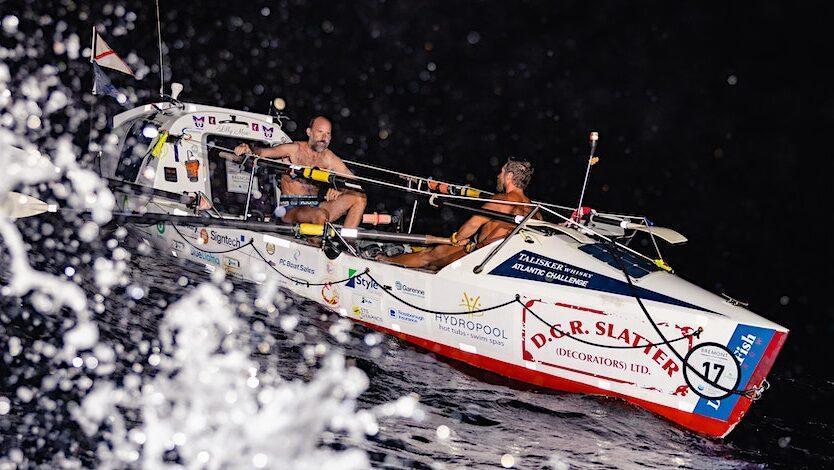 One Ocean, Two Rowers, 54 Days and 1,000 Challenges – Investec sponsored breakfast
One Ocean, Two Rowers, 54 Days and 1,000 Challenges: The story of two men and their boat in a race like no other
Join Investec Bank (Channel Islands) Ltd for a light breakfast at 0800 on Friday 23rd June at the Royal Yacht in St Helier to meet and hear from intrepid adventurers Pete Wright and Steve Hayes, two Jerseymen who completed the gruelling rowing race across the Atlantic after 54 days at sea.
Leaving the Canary Islands last December, over the next 54 days they covered 3,000 nautical miles in their 23 ft craft, overcoming mental, physical and emotional exhaustion. More people have travelled into Space than have rowed the mighty Atlantic.
Hear how they overcame sleep deprivation, isolation, extreme weather and the challenge of keeping their boat afloat. Pete and Steve undertook the challenge to raise funds for Durrell and MacMillan Cancer Support. This event, sponsored by Investec, is free to attend and there will be a raffle in aid of the two charities.
You will also be able to see the premiere of their official video of the race.