No Place Like Home Panel Discussion
On Monday 9 October at 5.30pm ArtHouse Jersey is inviting the public to a special panel discussion on the theme of No Place Like Home.
The discussion will feature panellists David Warr (Minister for Housing and Communities), Brooke Le Breton (a recent postgraduate returning to the Island), Carolyn Ramsey (Founding Artistic Director, Ballet d'Jerri), Rachel Ara (a conceptual artist whose work features in the No Place Like Home and has recently returned to live in Jersey) and John Hodge (Director of The Shelter Trust).
This discussion will be hosted and led by BBC Radio Jersey's Jenny Mullin.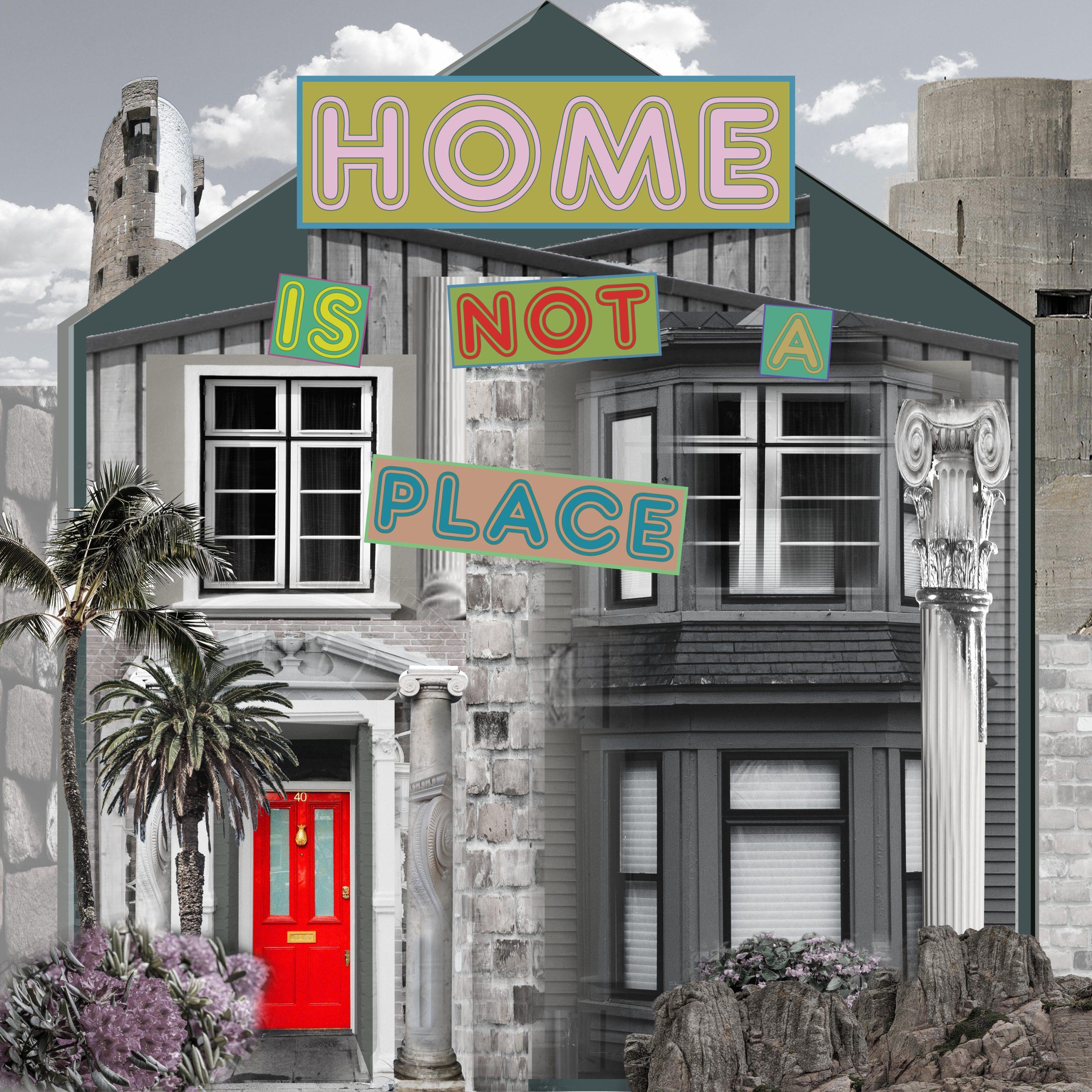 The panel discussion takes place at ArtHouse Jersey at Capital House against the backdrop of the arts charity's No Place Like Home exhibition, which explores the concept of 'home' in the 21st century. The panellists will offer contrasting perspectives and viewpoints to discuss what home means to them and highlight some of the challenges Islanders face, whilst exploring potential solutions. There will be a chance for the public to raise questions, observations and share experiences.
The Discussion
To call Jersey one's home could instil envy in those from the outside world. The stunning beaches, idyllic countryside and comparatively low crime rate make Jersey appear an attractive proposition for those looking to find the perfect place to settle.
But those who live in the Island are only too aware of the challenges people face when trying to live here. You'll hear strong opinions when discussing why so many people seem to be fleeing to more affordable places, why Jersey struggles to retain and attract talent and why, with all of its supposed riches, the Island can seem to be failing many of society's most vulnerable people?
In this No Place Like Home discussion, ArtHouse Jersey explores what is driving costs up so rapidly, what is being done to tackle it and hear from those trying to make Jersey their home, alongside those who are helping people who have been failed by today's housing system.
No Place Like Home
No Place Like Home is ArtHouse Jersey's ambitious multifaceted exhibition considering how each of us thinks of home in the 21st Century and more broadly our place in the universe. It currently runs at ArtHouse Jersey at Capital House between 10.30am and 6pm each day (closed Mondays). There is also an external installation as part of this exhibition at the entrance to Jersey War Tunnels, called Ghost Echo by sculpture artist Lisa Traxler.
Director of ArtHouse Jersey, Tom Dingle, said: "With No Place Like Home we wanted to create an opportunity for us all to reflect upon what home means, as well as some of the challenges faced when identifying with places we call home, in the context of artistic expression. While many of us feel a great amount of pride calling Jersey home, it is not without its challenges to live here. It seems only fitting that we celebrate the final week of this fantastic project and exhibition by facilitating this discussion around the complexities of living in Jersey today, without agenda or bias, helping us together to explore solutions and viewpoints through this excellent selection of panellists"