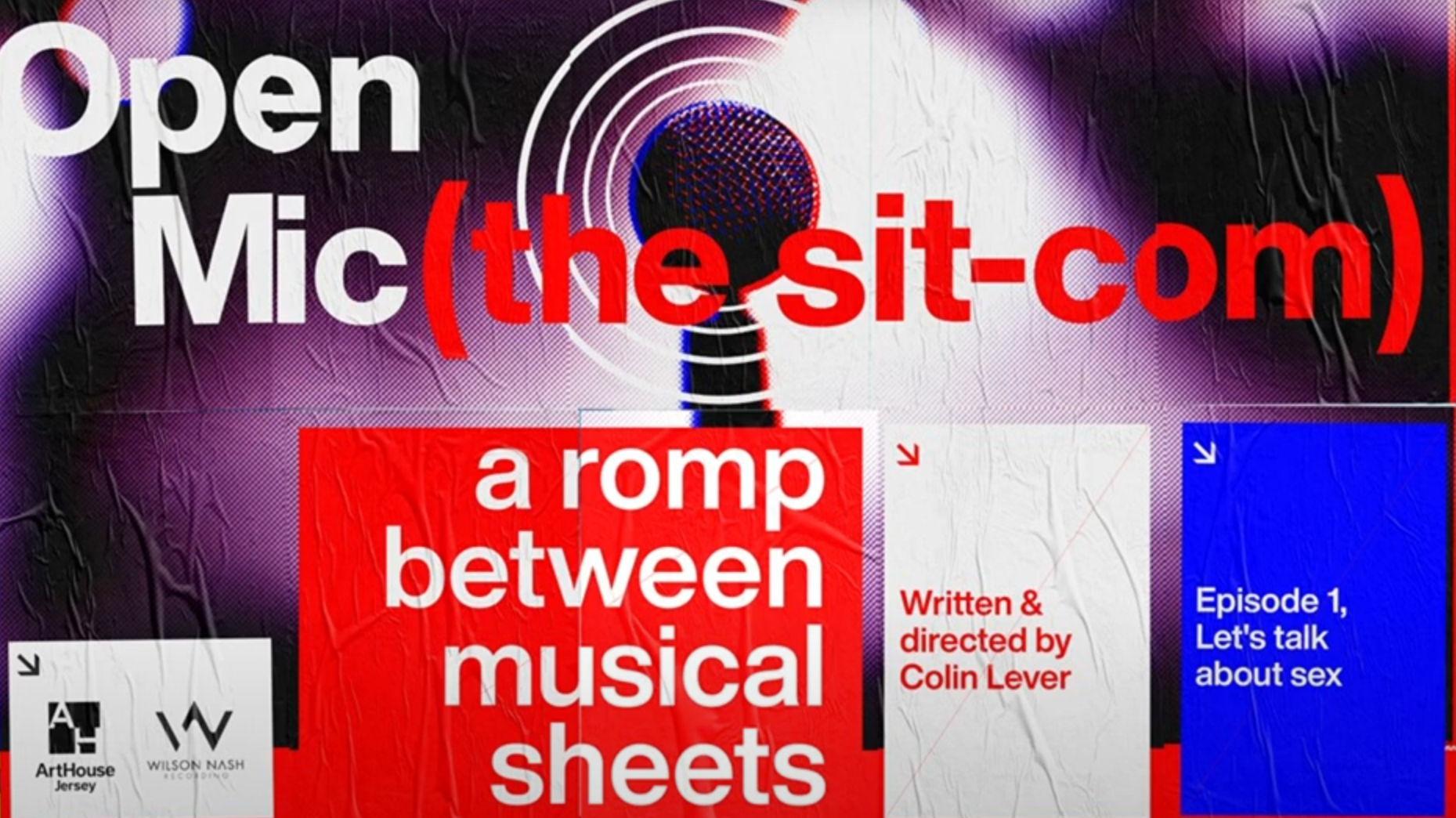 New Jersey-based sit-com launches
Fed up with all the doom and gloom?
Has your humour gland has shrivelled up?
Got arthritis in your funny bone?
Don't like what you see in the mirror?
Feel the need to detox?
Why pay expensive gym fees when a few belly laughs are all that is needed to shake off the excess?
Don't reach for the Botox to remove those laughter lines. Embrace them.
Open Mic
Open Mic, the sit-com is a romp between musical sheets. An autobiographical fiction. A podcast, written and directed by Colin Lever, recorded and produced by Wilson Nash.
The pilot episode has been supported by ArtHouse Jersey. The whole project, from actors to cover design is a genuine Jersey creation.
Series synopsis
Open-Mic tells the story of one woman's journey to find her voice. Having stumbled into a local bar, Daph discovers that Open-Mic nights are nothing like the folk scene she remembers so fondly. Her exploits take her through the vagaries of the open-mic music scene, and the many crazy characters she meets along the way. All seeking that elusive gig. Will Daph beat them to it, or will her husband, Reg, scupper her dreams? It is a rom-com in reverse. Whether you are a seasoned musician, or plain tone deaf, Daph's quest for independence is sure to strike a chord and keep you laughing.
Episode 1
Let's talk about sex: Escaping Reg's clutches, Daph gets more than she bargained for when she stumbles into the Open-Mic music scene.
Like many unexpected arrivals, Open-Mic was conceived during lockdown. Its development has been one of fun and frolics from the beginning. It is sure to tickle your fancy. It contains adult themes so is not for innocent ears.
The podcast will be launched at The Victoria Tavern (by Minden Place) on 20th Nov. It will be aired as part of actual open-mic night. All are welcome. However, there is a limit of sixty due to room restrictions, so if you are coming be sure to get there early.
If you can't make it, the evening will be filmed and aired on Facebook (Open-Mic, the Sit-Com, page). It will be released on Apple, Spotify and Google. It will also be available to listen to on YouTube.
---
The Open-Mic Facebook group, is full of tasty clips, cartoons and updates. You can listen to a trailer on the You-Tube channel right now. So please come and join us.
This and all other episodes are free to listen to. However, I am looking for sponsorship, so that all can join Daph on her journey and see how it all ends. There is a crowdfunding page at Indiegogo, if you would like to contribute, with lots of gifts to tempt you. If you would like to sponsor an episode or the whole series, please get in touch.