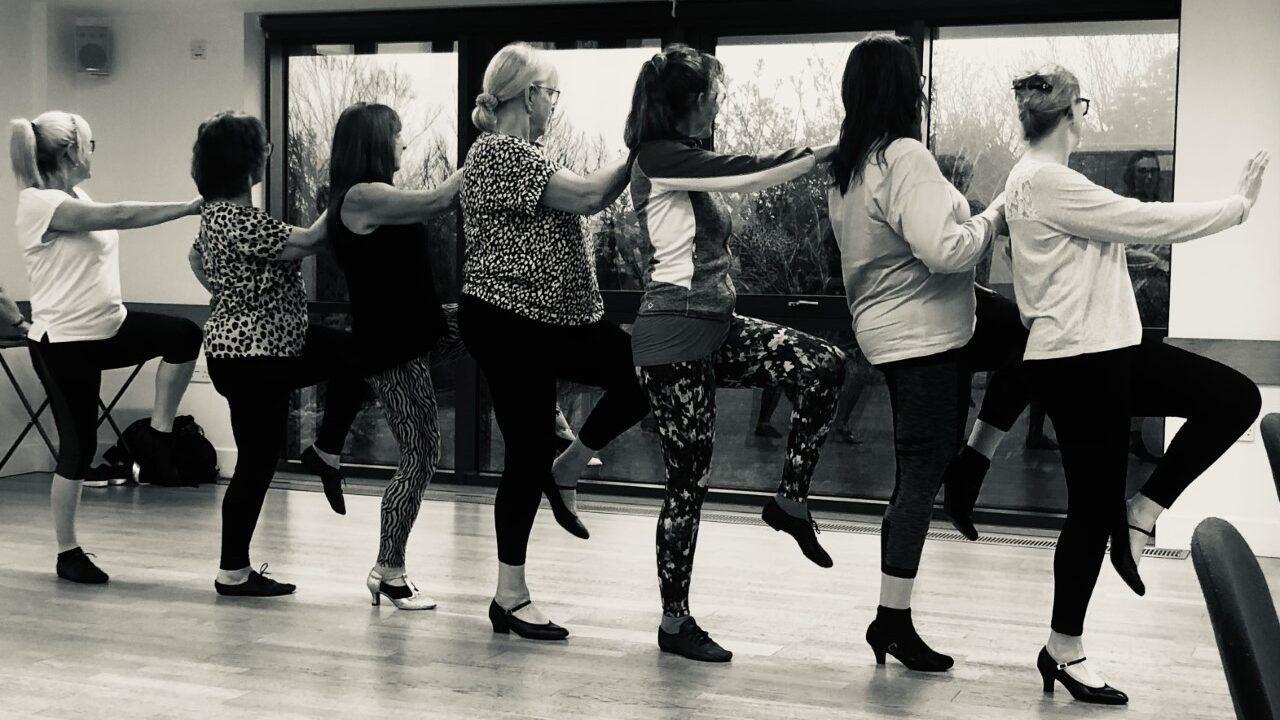 Moulin Rouge Speakeasy Variety Act Night
'Glitz and glamour' are on offer at charity Moulin Rouge Speakeasy night!
Tickets are now on sale for a Moulin Rouge Speakeasy Variety Act Night, hosted by the Arabesque Dance Company, in aid of Young Lives vs Cancer.
The evening – which will be compered by BBC Guernsey's John Fernandez – includes a two-course meal, performances from the Arabesque Dance Company, music from Le Jazz Accord, close-up magic from Louis Kennedy and performances from local singers.
Dance Teacher and Arabesque Dance Company Founder, Diane Piper, said the evening was set to offer something for everyone. She explained: "The Moulin Rouge night will showcase some of the top talent in the island. Guests will be taken back to the speakeasy era of the 1920s, with all the glitz and glamour that goes with it. With such a broad range of acts, the evening promises to deliver something for everyone and – above all – will be an opportunity for islanders to support an extremely worthwhile cause".
Since establishing the ladies' dance company over a decade ago, Mrs Piper has donated her fee for teaching the classes, raising over £41,000 for the charity in the process. She said she had a personal reason for supporting the charity, which supports children and young people (up to the age of 25) and their families face the challenges of a cancer diagnosis.
She said: "My son, Craig, was diagnosed with cancer when he was a baby and suffered many health issues all his life until his devastating and tragic death fourteen years ago, at the age of 29.
"It is impossible to put into words the impact a childhood cancer diagnosis has on the entire family. It becomes all-consuming and the thought of facing the journey alone is incredibly daunting. Young Lives vs Cancer plays an absolutely essential role in supporting children and their families in making a horrific time a bit more manageable."
Mrs Piper – who has been a qualified dancer teacher for 54 years and worked as a professional dancer internationally – said she hoped islanders would support the event, which will be held at the Duke of Richmond Hotel.
"I am now 74 and I still love dancing and performing as much as the first day I put on a leotard and pair of tap shoes. The Arabesque Dance Company encompasses different styles including Jazz, Charleston and Burlesque. We will be showcasing a bit of everything at the variety night, and our performances are always intended to be fun and a bit cheeky," said Mrs Piper.
"We always have great comments and compliments every time we perform and hope everyone at the Moulin Rouge Speakeasy event will join in celebrating some amazing local talents."
Tickets are available at £48pp individually, or £450 for a table of 10.
1920s attire is optional for guests.
To book or for more information, including menu choices, please email here.