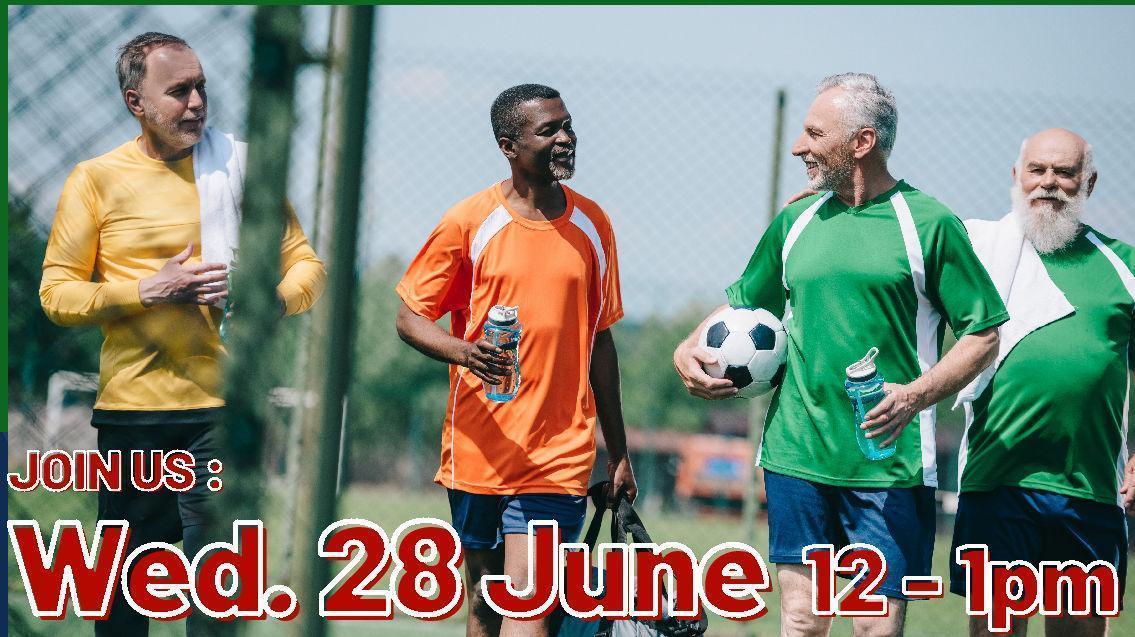 Walking Football – Parkinson's Guernsey Taster Session
We know the importance, especially for people with Parkinson's, of staying physically active. It helps them to live well with Parkinson's and there's evidence that regular physical activity can have a positive impact on symptoms, both physically and mentally and can be as important as medication.
Parkinson's Guernsey is therefore proposing more physical activities for its members and more generally, to all people with Parkinson's living in Guernsey.
The second of these taster sessions is for Walking Football.
Walking Football is very popular in the UK for people with Parkinson's and the Club in Guernsey is expanding. The emphasis is on walking!  It happens on the all-weather pitch under the watchful eye of trained coaches. One to One sessions are available.
It will be great for people of any age and any football ability and for those who don't rely too much on a stick, or rollator or wheelchair. No previous experience needed.
We just ask people who might be interested in joining any or all of the taster sessions to register by email.
It is all free, beginners are welcome and they don't have to be a member of Parkinson's Guernsey to attend.