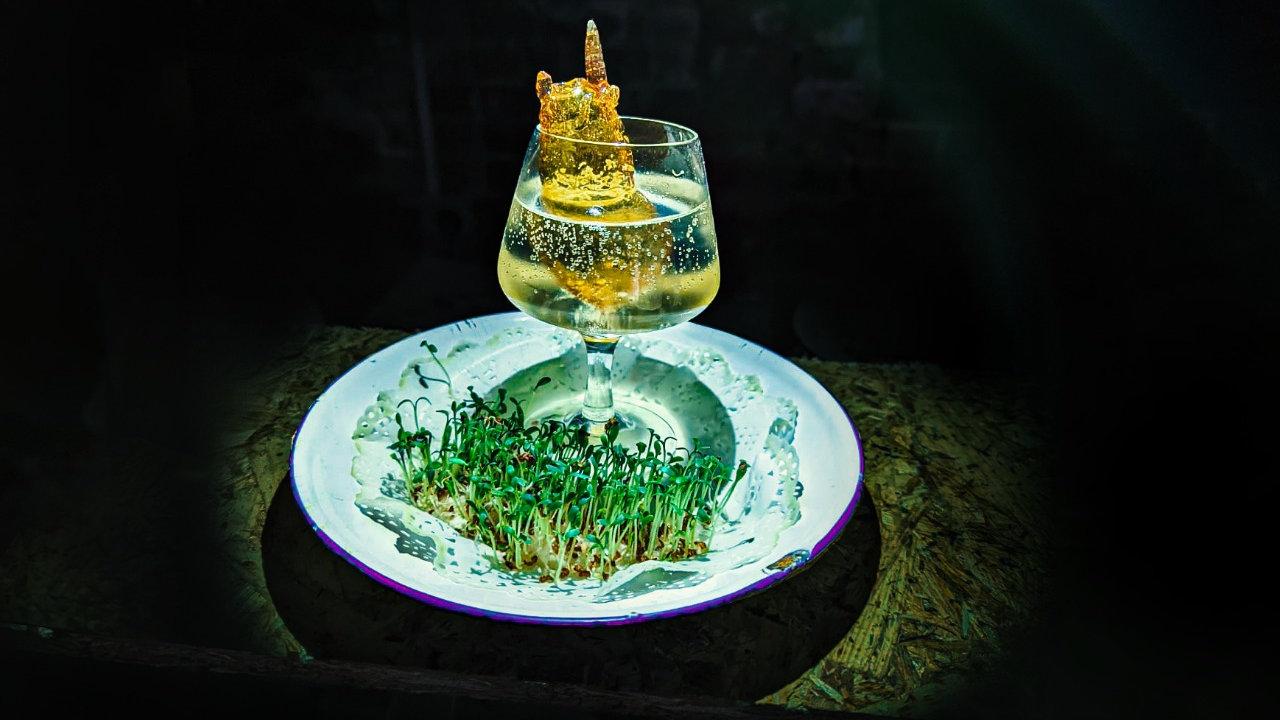 Memory bar: A series of theatrical cocktail nights with a difference
ArtHouse Jersey is delighted to announce Memory Bar, a series of theatrical cocktail nights with a difference that see guests enjoy a tasting menu of bespoke cocktails inspired by people's real memories brought to life through a multisensory live-art performance.
Guests are invited to spend an evening stepping into another person's life as sound, smell and taste offer up surprising twists on life stories collected from real people who live in Jersey.
Designed by artist Thomas Buckley (Royal Shakespeare Company fellow) and collaborators, these events will offer a new way of seeing how we might share our histories and understand ourselves as part of a wider community. Through perfume, immersive technologies and storytelling, Memory Bar will be a unique blend of cocktail bar, theatre show and a chat with your gran.
The Memory Bar is an original work commissioned by ArtHouse Jersey and will only appear briefly at ArtHouse Jersey at Capital House on the following dates and times:
Thur 17 November 6pm
Fri 18 November 6pm & 9pm
Sat 19 November 6pm & 9pm
Thur 24 November 6pm
Fri 25 November 6pm & 9pm
Sat 26 November 6pm & 9pm
An alcohol-free option of Memory Bar is also available, though must be ordered at the time of booking your tickets by emailing scott@arts.je
The Memory Bar is set amongst the immersive Recollect exhibition. Also designed by Thomas Buckley, Recollect uses creativity and technology to bring to life the memories of a selection of Jersey's elderly people to enliven the senses. Working with Age Concern, a team of local volunteers and with scent and sensory specialists Thomas has created an immersive gallery which invites you to step in and relive each memory through touch, scent and voice.
In order to bring the Memory Bar to life Thomas Buckley has worked alongside creative collaborators Kate Phillips (artist), Renske van Vroonhoven (perfumer and scent designer), Sharon Clark (theatre director and writer) and Ned Lawlor (experimental mixologist).
The relationship between Thomas Buckley and ArtHouse Jersey has been built over the past three years. Thomas was a participant in our 2019 Artist lock-in at Greve de Lecq Barracks. Our Producers were so excited about the work he was presenting that he was offered a research and development residency at the start of 2020, where he worked with a team of collaborators to develop his Memory Bar concept, which was due to then be presented to the public in Autumn 2020. When the Covid restrictions hit in the Spring of 2020 and we were unable to reach large proportions of our population, particularly the elderly, Thomas was commissioned to reshape his research to deliver something magical that could be delivered directly to people's doors. The Memory Box project brought art and technology straight into the homes of the most isolated older people in our community. We are now delighted to see all of this work culminated for the entire public in a full-scale exhibition.
Director of ArtHouse Jersey, Tom Dingle said: "I am really excited for us to be offering something so different in our exhibition space. The Memory Bar will transform our central gallery space into a functional cocktail bar, but one with a difference that uses projections and special effects to bring real stories to life using all of the senses. Book your place for a truly unique night out and something that promises to be memorable in every sense."
Both Memory Bar and Recollect are presented as part of ArtHouse Jersey's Outside Looking In series.