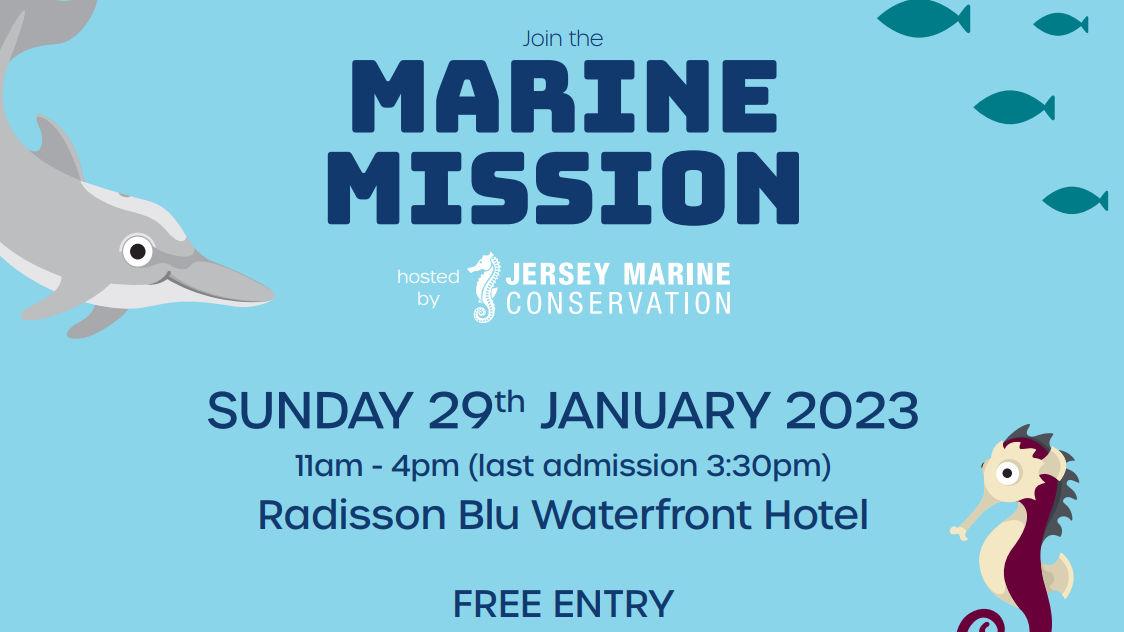 Marine Watch Touch Tank returns
Butterfield Marine Watch Touch Tank returns to raise awareness of World Wetlands Day for Marine Mission 2023
Marine Mission is back! Hosted by Jersey Marine Conservation, to mark World Wetland's Day, the event, supported by Butterfield, is being held on Sunday, 29 January at the Radisson Blu Waterfront Hotel between 11am and 4pm.
Free to attend, islanders and visitors are invited to come and support Jersey Marine Conservation in its 'Marine Mission' to celebrate, discover and learn about how to protect the richness and biodiversity of Jersey's marine environments.
Islanders are able to learn about marine conservation, get hands on with some marine crafts and have the opportunity to meet local marine scientists and experts from Jersey Marine Conservation and several other local organisations who work to protect, promote or engage with nature, the natural world, and the Island's wetlands! Come and find out all about the incredible work being carried out across the island!
Visitors can also get up close to Jersey's marine life, with the popular Butterfield Marine Watch Touch Tank – an eco-system which replicates a natural rock pool, allowing attendees to interact with the local marine life.
Emily Dow, Science and Education Officer at Jersey Marine Conservation, said: "Our Marine Mission is all about celebrating Jersey's marine life and environment, and to highlight what conservation efforts are already happening here on the island. We hope to inspire and engage the community to protect our incredible biodiversity and environments, particularly with the younger generations who will be our future marine guardians."
Richard Saunders, Butterfield's Managing Director of the Channel Islands, said: "We are proud to continue our support of Jersey Marine Conservation and their Marine Mission 2023. At Butterfield we care about our environment. Learning about marine conservation and the effects that changes to the ocean can have on the planet is very important and creating a day for everyone to get involved is a great initiative, especially for our young people who are the future conservationists of our planet."