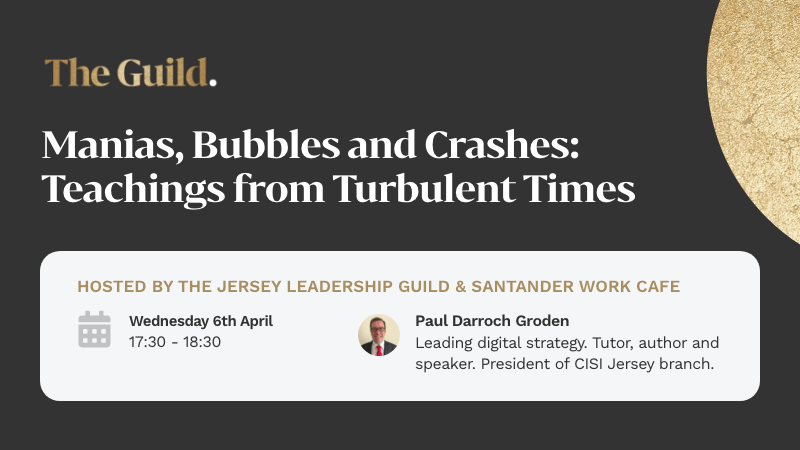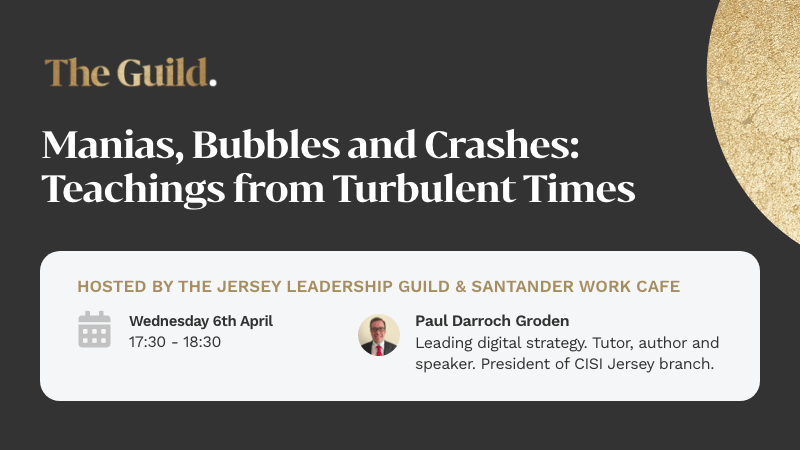 Manias, bubbles and crashes: Teachings from turbulent times
Discover what we can learn from financial history in this in-person session with Paul Darroch Groden.
Paul is President of CISI Jersey and currently leads the agile transformation programme at an international bank.
He is a published author, a finance tutor, and a winner of the Shell Economist Writing Prize.
Here he shares some insights into financial history, gained from his time as a Centenary Scholar at Oxford through to his more recent teaching on the JIBS/ University of Buckingham degree.