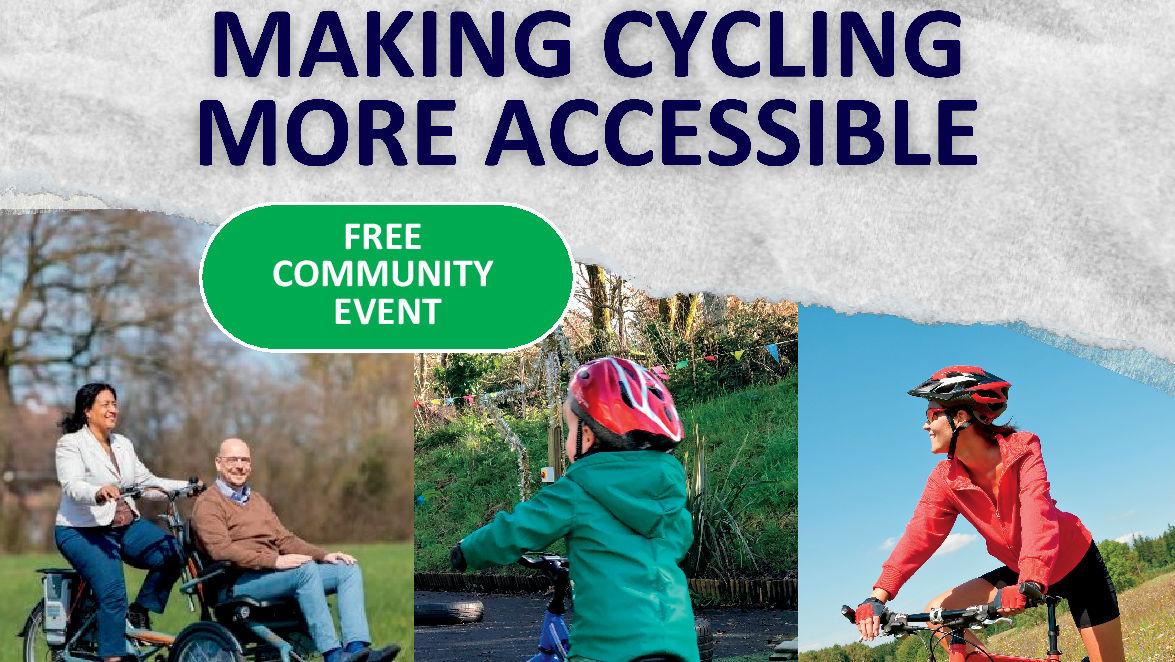 Making cycling more accessible in Guernsey
A free of charge community event showcasing the world of accessible cycling is coming to Guernsey later this month.
Supported by Beau Sejour, in partnership with The Health Improvement Commission, Van Raam Bikes, Ian Brown's cycle shop, Go Charity, GBG, The Better Journey's project and the Velo Club, the event takes place on Saturday 22nd April, 3pm – 6pm at Beau Sejour Leisure Centre's David Ferguson Hall.
This afternoon will be an opportunity for the public to come along and try out different models of adapted tricycles – including one designed to safely hold a wheelchair with space for a second rider alongside. There will also be balance bikes for young children try out, to begin their cycling journeys.
Amongst those present with a stand and/or representative to speak with will be:
The Active Travel Team from the Health Improvement Commission.
The Velo Club, with various types of bike to view, and a turbo bike to have a go on.
Ian Brown's cycle shop and GO! Launching their new collaboration, giving a new lease of life to bikes at affordable prices.
The opportunity to hear about experiences of women in cycling
GBG and Better Journeys, local groups supporting cyclists.
The opportunity to find out all about adult cycle skills classes.
Local young woman will be presented with an adapted tricycle funded by 'Only Fools and Donkeys'. She will be accepting the bike on behalf Les Vieux Jardins, which is for residents living with autism.
A spokesperson from the Health Improvement Commission said: "Our mission at the Health Improvement Commission is get more people, more active, more often and as part of that, we want to get more people riding bikes. Cycling isn't necessarily accessible to everyone but knowing how much pleasure people can get from cycling, and the real health benefits that come from moving more, this event aims to focus on some of the solutions to particular barriers."
A spokesperson from Beau Sejour added: "As one of the Island's community hubs, Beau Sejour Leisure Centre is excited to be hosting this inclusive cycling event. This event will further work towards the aspiration of the Active 8 plan for sport; that everyone, regardless of age, ability or background, has the  opportunity available to them to be active and participate in sport."