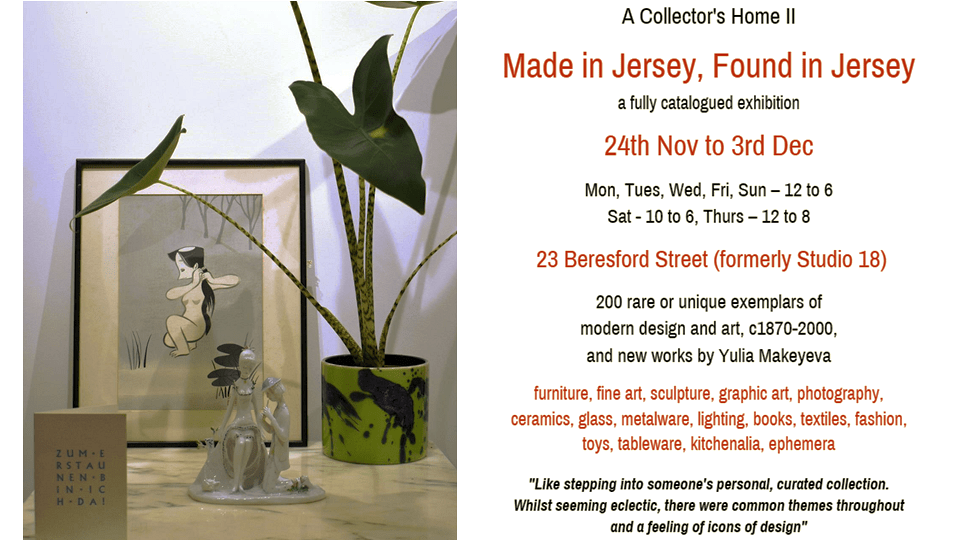 Made in Jersey, found in Jersey
200 rare or unique exemplars of modern design and art, c1870-2000, and new works by Yulia Makeyeva.
Furniture, fine art, sculpture, graphic art, photography, ceramics, glass, metalware, lighting, books, textiles, fashion, toys, tableware, kitchenalia, ephemera.
"Like stepping into someone's personal, curated collection. Whilst seeming eclectic, there were common themes throughout and a feeling of icons of design"
(a visitor to a collector's home).
Monday, Tuesday, Wednesday, Friday, Sunday – 12 to 6
Saturday – 10 to 6, Thursday – 12 to 8
23 Beresford Street (formerly Studio 18)