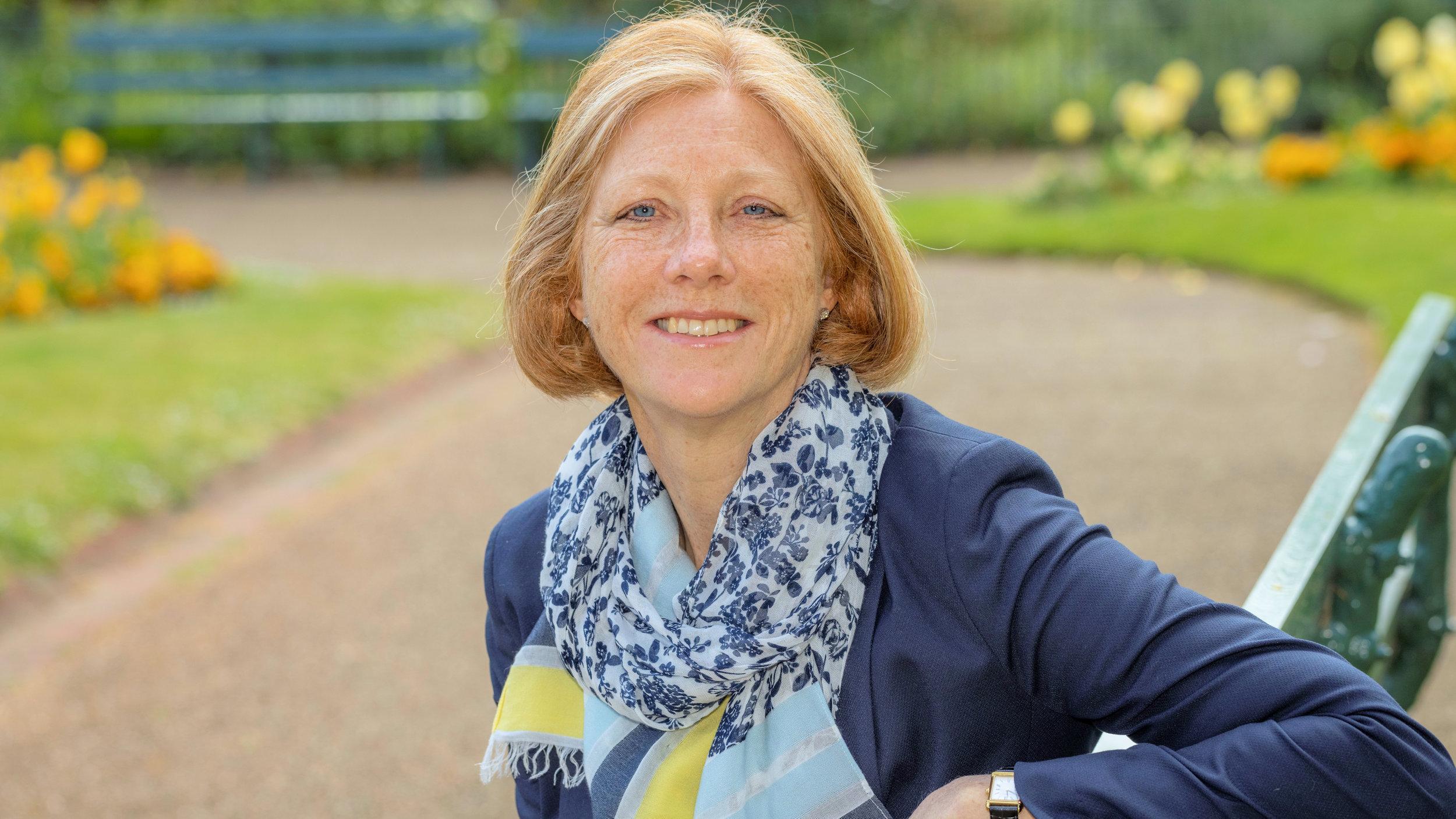 Lloyds Bank Foundation drinks reception
Lloyds Bank Foundation for the Channel Islands has encouraged its grant recipients, politicians, civil servants, and Lloyds Bank colleagues to attend its annual drinks receptions in celebration of its work with charitable partners.
The event will be an opportunity to learn more about the work undertaken by the Foundation and the charitable sector in providing vital support to the community.
In Jersey, presentations will be delivered by the Foundation's Chair, Philippa Stahelin (pictured), Beth Moore (Jersey Recovery College), Tanya Hotton, Lloyds Bank International who has been volunteering her time to offer developmental support to Kairos Arts, and Lloyds Bank International CEO and Foundation Trustee, Alasdair Gardner.
Mrs Stahelin said she hoped to see support from local politicians at the event: "The island's charitable sector carries out a critical role in providing essential support and services to the most socially excluded and disadvantaged in our community. This has been a particularly difficult year for charities, which have faced an increased demand on services alongside dwindling funding.
"The ongoing efforts of all our partner charities in the face of such challenges has been phenomenal, and I hope that politicians will take the time to attend our event in celebration of this work and to find out more about the growing needs of our local community."
Over the last 38 years, the Foundation has awarded over £22m to Channel Island charities and offers mentoring support through Lloyds Bank colleagues, in line with the Bank's responsible business commitment.
This year, the Foundation also hosted its second annual seminar, where guest speakers gave talks on how engaging lived experience can benefit Channel Island charities, alongside practical advice for implementation.
Mrs Stahelin continued: "As a Foundation, we recognise that the needs of charities often extend far beyond writing cheques and are proud to offer a broad scope of support. The drinks reception will be a fantastic opportunity to celebrate our partner charities, listen and understand their needs, and to showcase the breadth of services available to them."