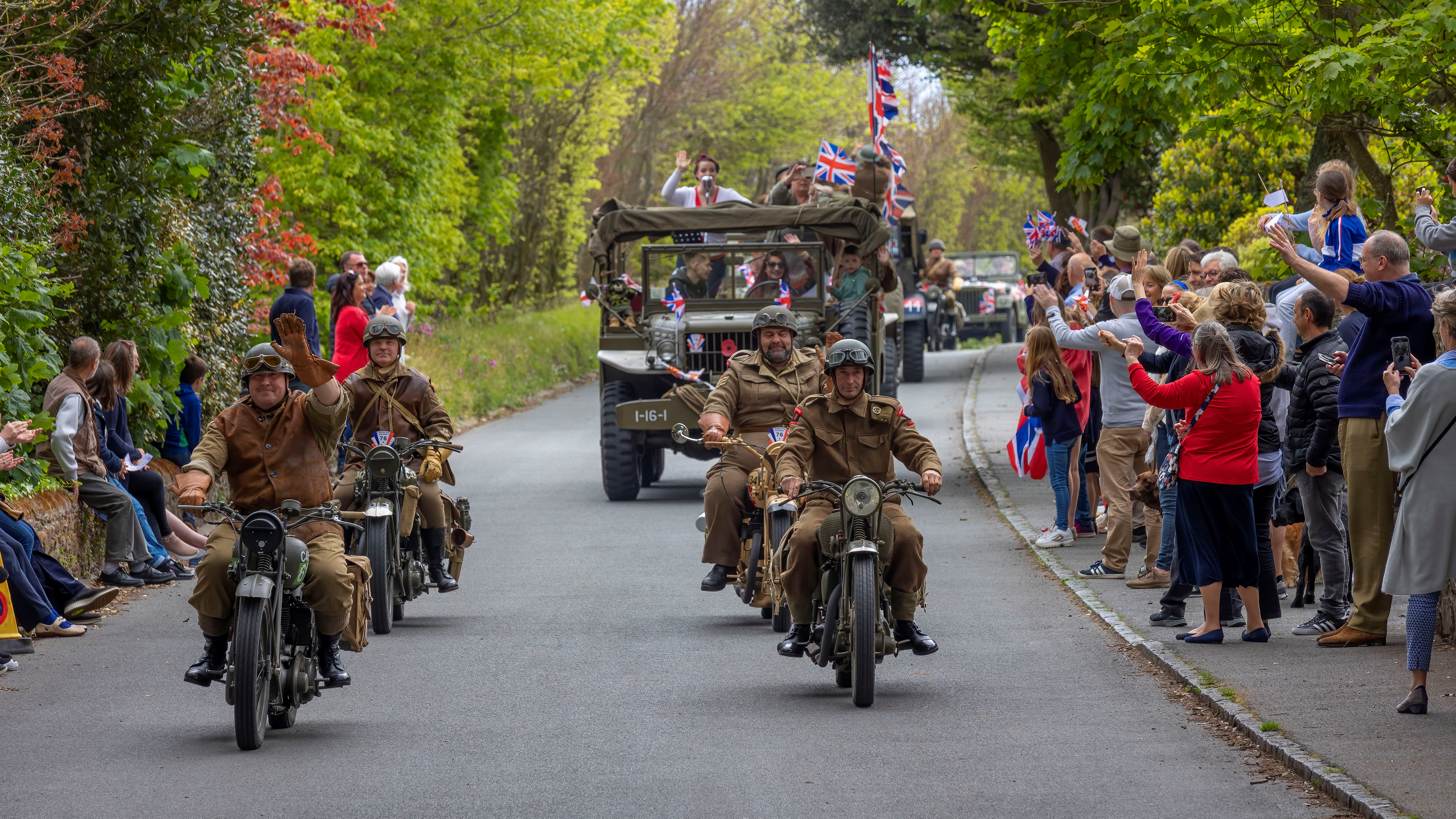 Liberation Day cavalcade
The much-anticipated Guernsey Cavalcade is set to return this year. Over a hundred vehicles, including military vehicles, classic cars from the Old Car Club and decorated tractors, will be making their way around the coast on the afternoon of Liberation Day from 1pm.
Islanders are invited to watch the Cavalcade from their favourite spots around the coast or to take a closer look at the vehicles at the static display along the Quay of St Peter Port from 3-5pm.
Visit www.liberationday.gg to track the Cavalcade so you know when it will be arriving at your location.