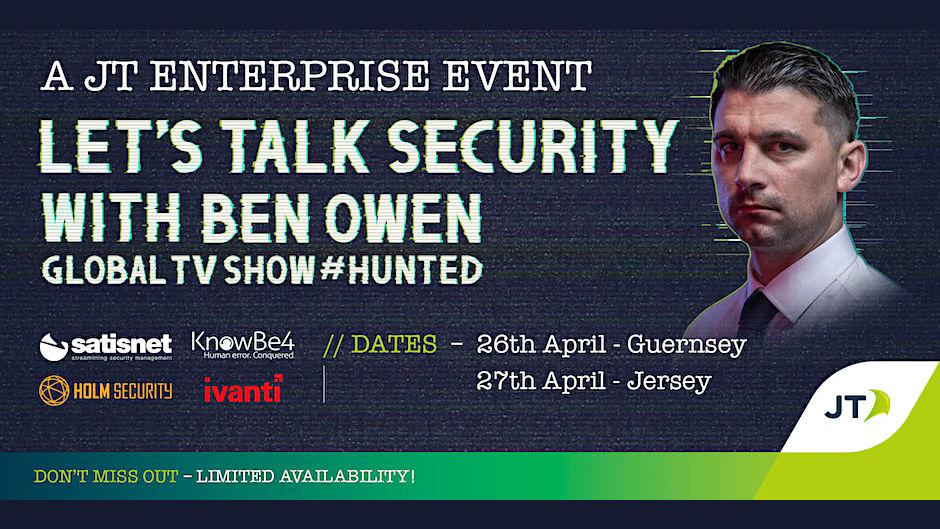 Let's Talk Security – A JT Enterprise Event
Join us for this free event to hear from keynote Ben Owen, a former British intelligence officer best known for his role on the Bafta nominated Channel 4 show 'Hunted'. Ben helps businesses understand their vulnerabilities by assessing the latest intelligence and demonstrating why proper data security is vital.
Completing the lineup of speakers are:
The Founder and Managing Director of Satisnet, JT's partner for Managed Security Services, John McCann, will be sharing his views on how Managed Security Service Providers (MSSPs) can identify and fill the gaps in your cyber security program.
Dan Bettison, Counter terrorism and security specialist. Dan will be talking about the growing risk of physical threats from organised crime to businesses here in the Channel Islands.
Following the talk, attendees can stay to visit the JT exhibition and meet local experts who will share the latest cybersecurity solutions available to help defend against internal and external cyber threats. Including IT, compliance, risk, cybersecurity and data protection.