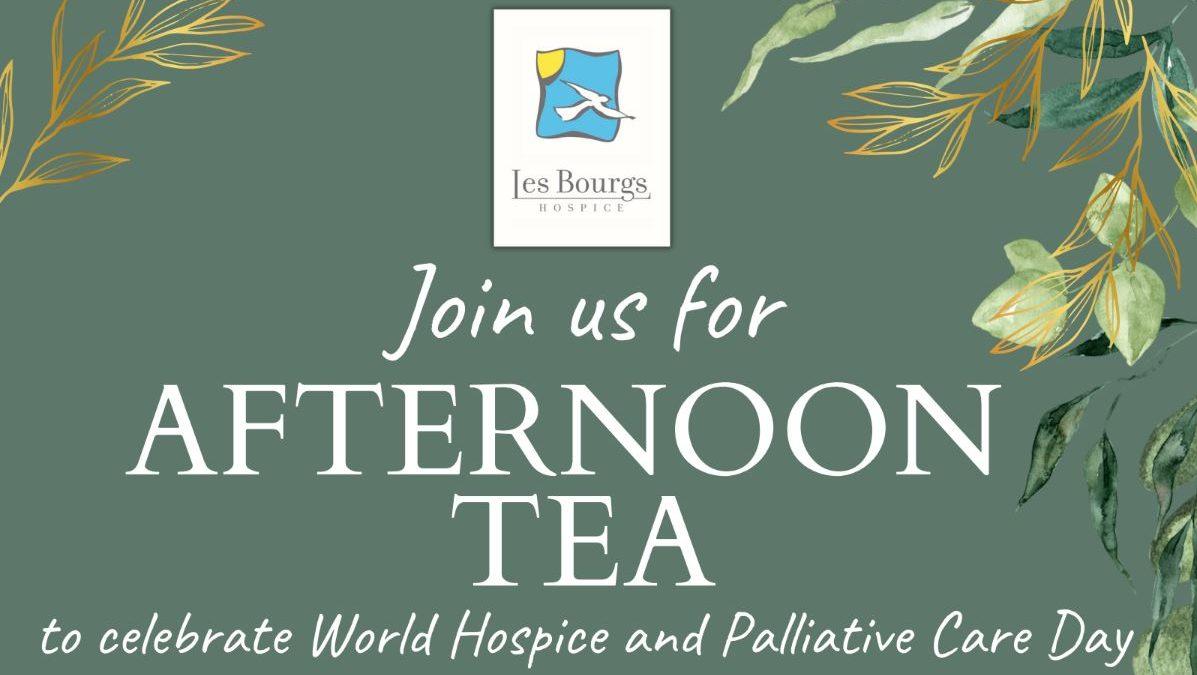 Les Bourgs Hospice Afternoon Tea
To Celebrate World Hospice and Palliative Care Day, the Directors and staff of Les Bourgs Hospice invite you to a special Afternoon Tea at the Duke of Richmond Hotel on Saturday 14th October 2023 followed by a raffle.
Tickets are £26.00 per person and with the kind of support of the Duke of Richmond it will include a bespoke Afternoon Tea so you will be in for a treat! The following will be served:
A selection of 4 sandwiches plus a savoury snack
A selection of 4 cakes
Plain and Raisin scones with jam and cream
Tea and coffee
Seating will be arranged in tables of 6, 10 and 12 so please note that unless your booking is for a group that will fill a table we will seat you with people that you may not know. We think that this is a great way to meet new people and as everyone coming will be supporters of Les Bourgs Hospice we hope that this will be the perfect conversation starter!