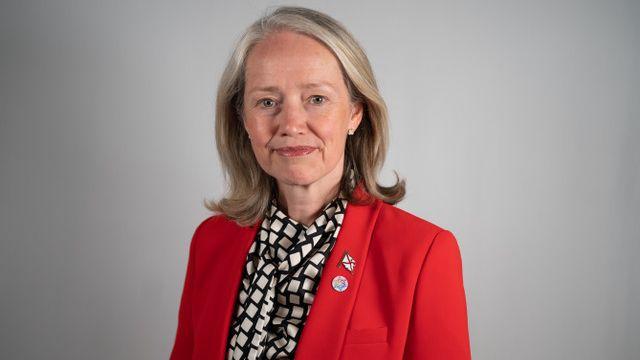 Leaders' Lunch with new Chief Minister, Deputy Kristina Moore
Business leaders are invited to attend the second IoD Leaders' Lunch of 2o22, which has the new Chief Minister of Jersey, Deputy Kristina Moore, as the guest of honour. Taking place on Friday September 23rd at the Royal Yacht Hotel, the event is kindly sponsored by Lloyds Bank International.
The lunch will be introduced by IoD Jersey Chair, Natasha Egré, before Deputy Moore speaks to the audience. IoD Jersey Vice Chair, Simon Soar, will then conduct the Q&A session.
Deputy Moore entered politics in 2011, after a career in broadcast journalism. She has served as Home Affairs Minister as well as chairing two key scrutiny committees. After being elected as Jersey's first female Chief Minister this year, she was also able to successfully nominate the first gender-balanced Council of Ministers.
Natasha Egré, Chair IoD Jersey, said: "Now, perhaps more than ever before in our recent history, Jersey needs strong and representative leadership to guide us through the current and upcoming economic, environmental, and societal challenges we are facing. This is an excellent opportunity for the business community to hear first-hand from our new Chief Minister, and to ask their questions."
Alasdair Gardner, Islands Director & CEO, Lloyds Bank International, added: "We are very pleased to be sponsoring the October IoD Leaders' Lunch and to have the opportunity to find out more about the Chief Minister's vision and strategies for the Island. This is an excellent opportunity for business leaders to connect with our political leaders and ensure we keep dialogue going."
The Lunch sells out quickly, so those who are interested in attending are advised to book early. Tickets include lunch, house wines and coffee.