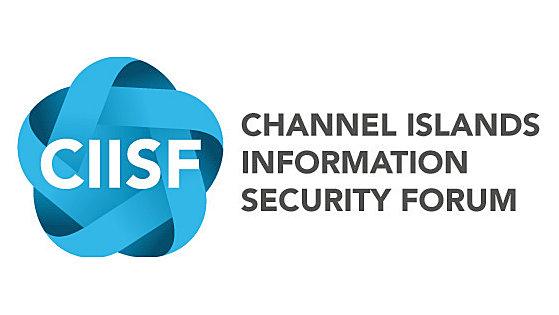 Launch of new Channel Island Data Protection Forum
We are very pleased to be launching our new Channel Island Data Protection Forum which will sit as a sub Committee under the current CIISF. We have long felt that the line between cyber security and data protection has been crossing over and merging.
The Jersey Data Protection Association Committee has made the decision to wind down and we welcome two of the committee members in joining the new Forum, with a view to this now sitting under the umbrella of the Channel Island Information Security Form.
Don't worry, all former members of the J.DPA will be more than welcome to sign up and if you do have a query in relation to data protection the Chair of the new sub Committee is Steph Luce. Bringing data protection under the CIISF means it will operate pan-island rather than solely in Jersey.
Your personal invitation to our Launch Event
To launch this exciting new Forum we will be hosting an event at the Aero club on Wednesday 6 July. We've listened to members feedback about wanting more networking opportunities and will allow plenty of time for networking at the event. We will have light refreshments on arrival with Beresford Street Kitchen providing the catering and the Aero club bar will be open throughout the event. As mentioned the new Forum will be pan-island and we are very much looking forward to working more closely with Emma Martins the Guernsey Information Commissioner who will be speaking at our launch.
Virtual Attendance
For our Guernsey colleagues who aren't able to make it over and those in Jersey who cannot physically attend, we will be live streaming the talk.
Transport
We know the Aero club is a bit of a trek out of town so we will be putting a mini bus on which seats 16 people seats will be allocated on a first come first serve basis so please email admin@ciisf.org to book a place with subject line Minibus. Please state if you need the minibus on both journeys or one-way.
Event Agenda
16:00 Minibus will leave town from the lay-by in Kensington place next to the Grand Hotel.
16:30 – 17:00 Event starts. Canapes will be available on arrival catered by Beresford Street Kitchen and the Aero club bar will be open throughout the event.
17:00 – 17:15 Speaker David Carney former Chair of the Jersey Data Protection Association.
17:15 – 17:40 Speaker Emma Martins Information Commissioner for Guernsey
17:40 – 18:00 Networking
18:00 – 18:30 Speaker Dave Cartwright "Incident Response: Let's do it like airline pilots do it" – The aviation industry leads the world in how to deal with the unexpected – often at hundreds of miles per hour and/or thousands of feet in the air. In this talk we'll look at how they do it, and how we can map their techniques onto cyber security incident responses.
19:30 Event closes. Minibus will take people back to town.
There will be the option for a limited number of people to have a tour of the control tower. This will be booked on the night.
Please sign up on the link below to either attend virtually or physically at the Jersey Aero Club. Please note physical attendance is limited to 50 people so sign up early to avoid disappointment.