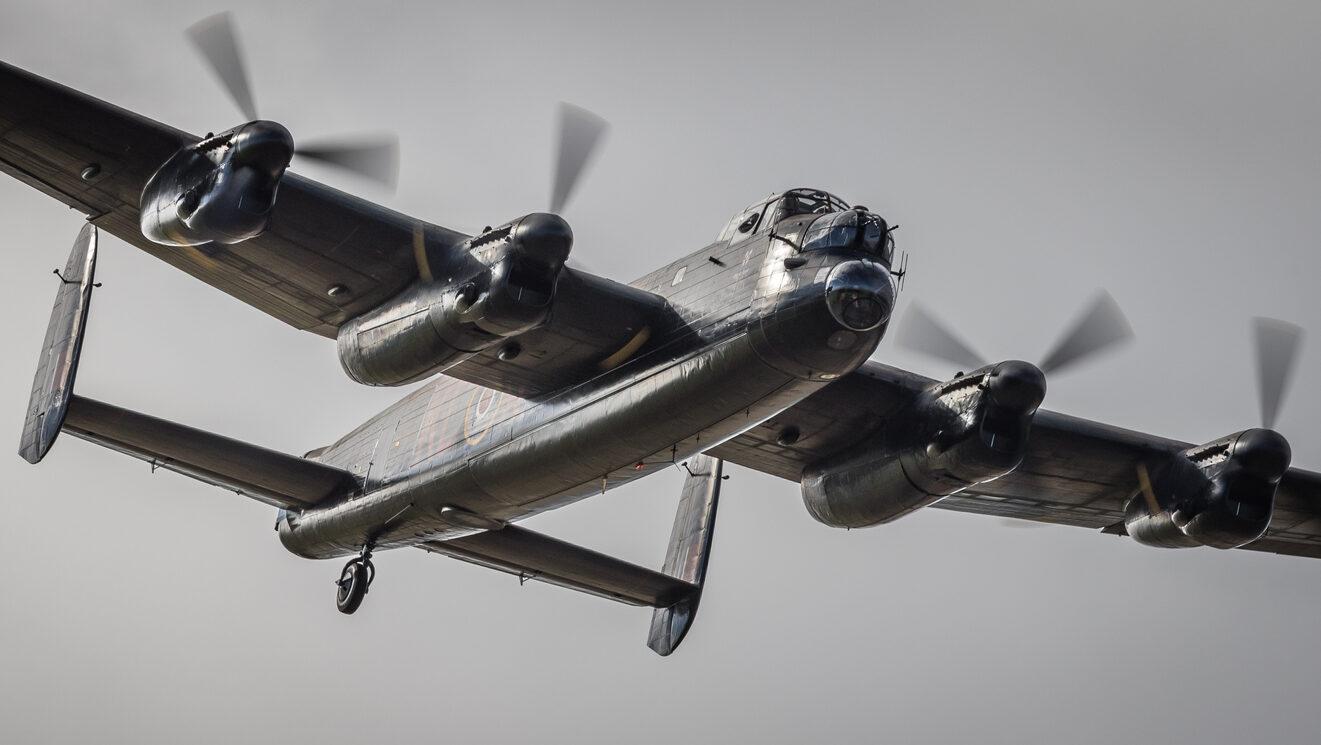 Lancaster Guernsey screening of 'Lancaster' movie
In commemoration of 2023 marking 80 years since the Dambusters Raids, Lancaster Guernsey will be hosting a screening of 'Lancaster', a historic film documenting the iconic Second World War bomber, to raise funds for the Guernsey Air Display.
The film, which will be shown at The Princess Royal Centre for the Performing Arts on Thursday 5 October, depicts the story of the bomber through the words of the last surviving crew members, re-mastered material and aerial footage of the RAF's last airworthy Lancaster.  It is a story of courage, fear, friendship and the moral complexities of war.
The Avro Lancaster prototype made its first flight in January 1941 and went on to become the most famous and successful RAF heavy bomber of World War Two, taking the War to the heart of Nazi Germany.
More service personnel were involved in flying and maintaining Lancasters than any other British aircraft in history. At the height of production, more than 1,100,000 people were employed in over 920 companies building the aircraft.
Targeting three dams in the Ruhr Valley, the Dambusters Raids involved 133 aircrew flying 19 specially adapted Lancaster bombers. The crew were specially assembled in March 1943 and completed the bombings two months later.
The crews onboard Lancasters endured much danger and discomfort, continuing to fly even though the odds against survival were often high. The average age of the seven-man crew was just 22 years.
Paul Oliver, Group MD of Lancaster Guernsey, said: "We have supported the Guernsey Air Display for a number of years and this year are proud to extend our support to include this screening of 'Lancaster'. It is a remarkable documentary told through the incredible testimonies of those who flew and crewed the aircraft.
"Our support will enable all the funds from ticket sales to go directly to the Guernsey Air Display. The annual display is enjoyed by thousands of locals and visitors and is an important opportunity to commemorate all those who have served in the RAF over the last 100-plus years."