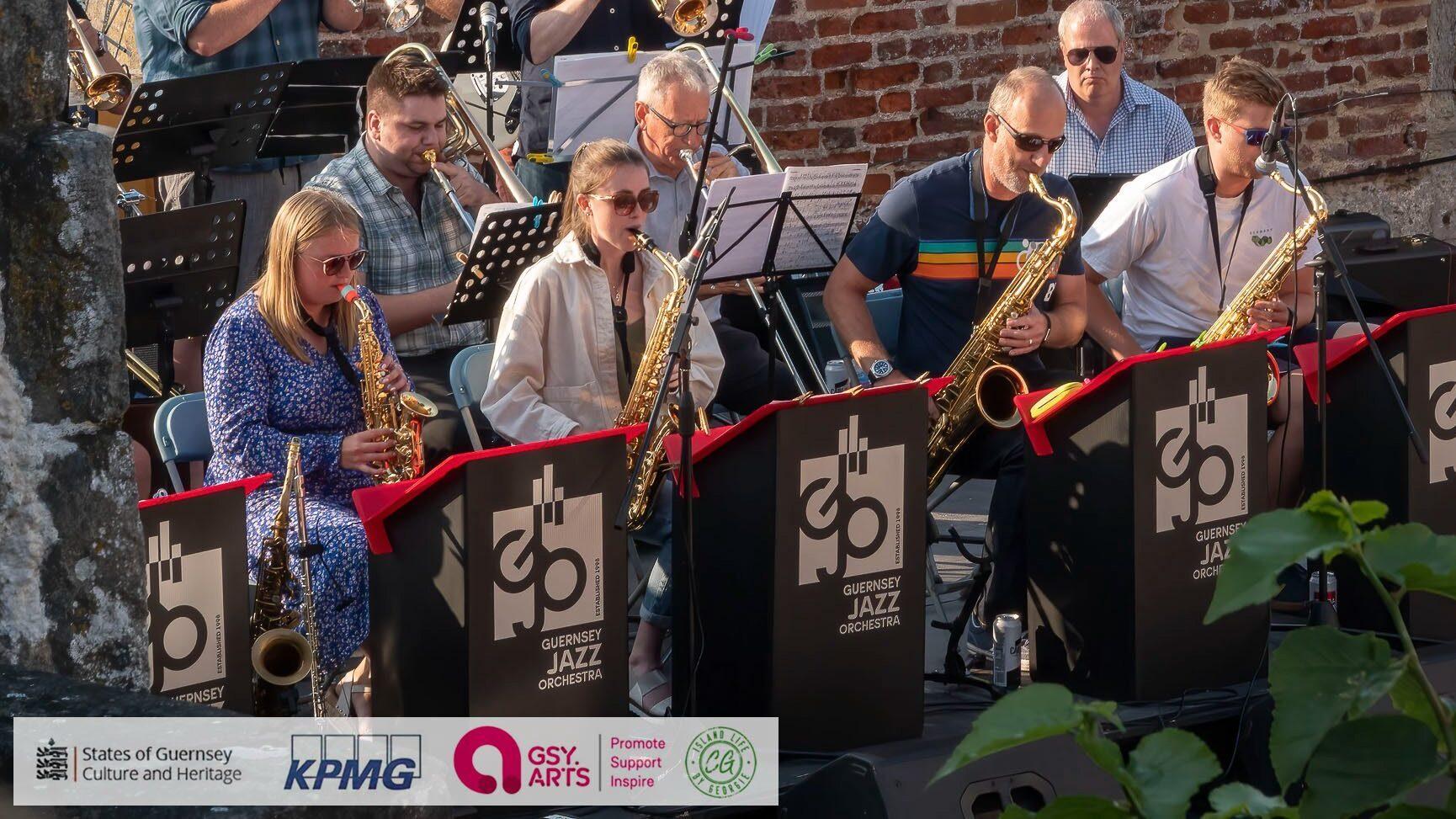 KPMG Castle Nights
Castle Cornet will again be the wonderful setting for a series of summer evenings full of musical entertainment when KPMG Castle Nights gets underway in July.
Four evenings are scheduled this year:
Friday 21st July
Friday 28th July
Friday 4th August
Friday 11th August
Attendees can enjoy a relaxed summer evening of entertainment between 6-9pm, free of charge thanks to the continued sponsorship of KPMG.
The Castle provides the beautiful and historic backdrop for a wide range of musical genres, with the Islands talented local musicians performing throughout the castle grounds. Guernsey Arts are organising the musical entertainment, working in partnership with Culture and Heritage. Russ Fossey, from Guernsey Arts said: "We are delighted be arranging the musical line up for these very special evenings, the castle is an amazing setting for musicians to perform and audiences to celebrate the wonderful and eclectic talent we have on Island. The events are free to the public and this is only possible through the continued sponsorship of KPMG, we thank them for their continued support."
Helen Glencross Head of Heritage said: "Guernsey Museums are looking forward to hosting this popular event at Castle Cornet again this year. We are hugely grateful to KPMG, who make these evening possible, and enable thousands of people to enjoy the site while listening to some brilliant local music."
Tony Mancini, KPMG Guernsey Office Lead said, "As part of our ongoing commitment to our island, we are thrilled to provide continued support for KPMG Castle Nights – which are free to the public and fun for all the family. In the year that we celebrate being a part of Guernsey for over 100yrs it feels even more special to be able to celebrate with so many people within the community'
Any performer of group wishing to be involved in the 2023 Castle nights series should contact Guernsey Arts by email.
---
Image courtesy of Chris George