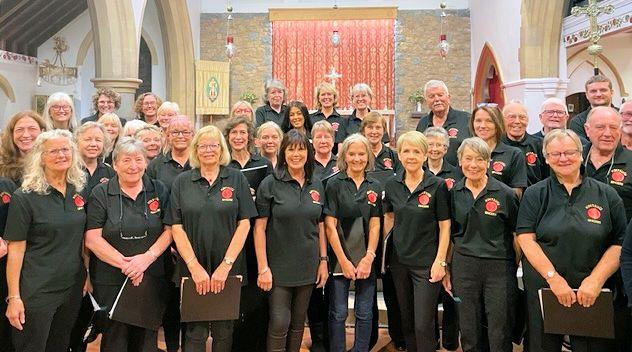 Kintsugi Singers concert
The Kintsugi Singers concert is at Capelles Church at 7pm on 30th March and we will be singing an upbeat repertoire of songs from the 60's to the noughties!
There will also be a buffet reception afterwards. It is in aid of the charity Maggies that supports cancer patients who are in Southampton.
Pronunciation is tricky… KINT SUE GEE… will nail it!  The name is based on the Japanese cultural practice of 'The poetic mend' – they bring scattered objects together and bind with gold resin.
The Kintsugi Singers are a very eclectic mix of people brought together by music. It seemed a fitting and unique name for us.
There is no need to book – just turn up on the night.
---
The choir has now grown to more than 110 with 55 people plus each week and the emphasis is on singing for fun and creating a supportive community.
They began in March 2022 and the Musical Director is Andrew Warren who has quickly created a very upbeat performance choir, though that was never the real intent… it has just happened as they have attracted a wide range of very good singers.