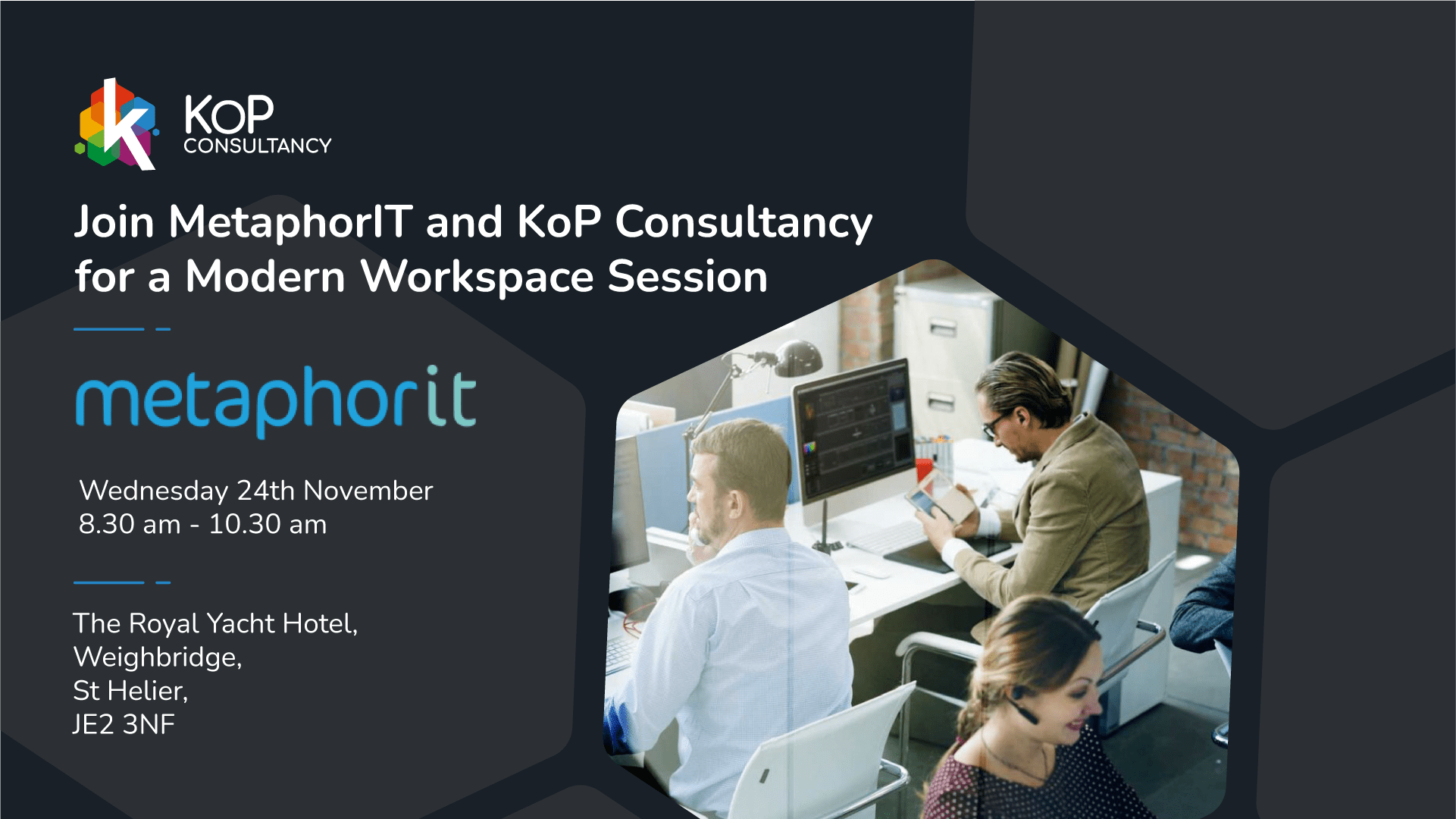 Join MetaphorIT and KoP Consultancy for a Modern Workspace Session
The power of technology has enabled us all to stay in touch and continue to run our businesses. We are in a new era of working and the cloud is ever as important.
We have a packed agenda as always to keep you informed on the latest news from some great vendors, what is trending within the industry and how we can continue to help.
Modern Workspace Agenda:
Tea / Coffee & Breakfast
Introduction to Metaphor IT & KOP Consultancy – Who we are?
What have we been doing in lockdown?
Adoption of the Cloud in Luxembourg (CSSF Regulation)The regulator's stance on Cloud Services
How to satisfy some of the common hurdles
Is total segregation necessary?
Microsoft Update Session – Technology & Licensing
Citrix Update Session – What's New / What's Coming
Q&A / Close