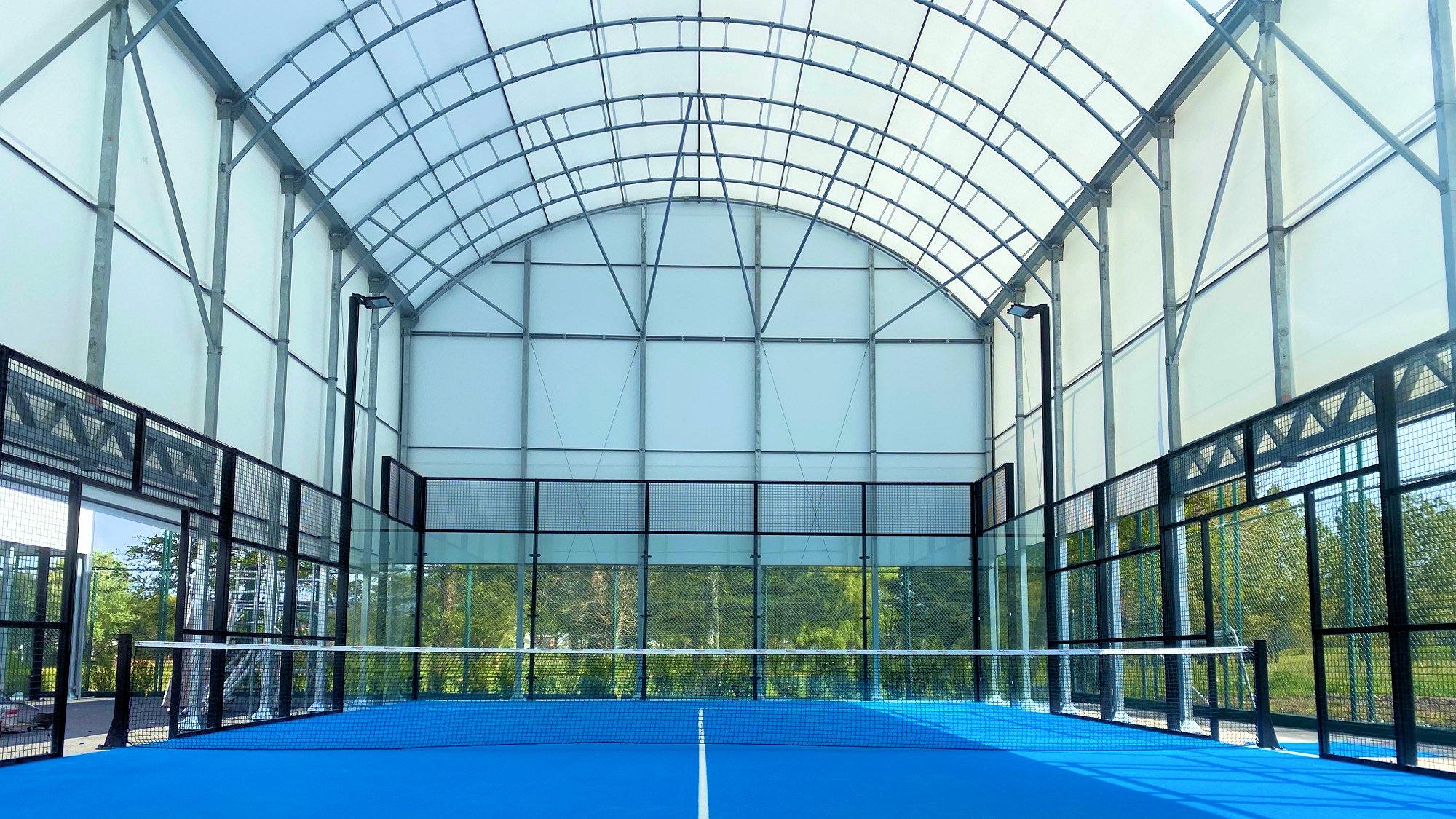 Jersey's new padel facility opens with launch event 'Padel Fest'
Island Padel is officially opening its doors and holding a launch event called 'Padel Fest' at its brand new million-pound state of the art facility at the St Clement Golf and Sports Centre on Saturday 18th June 2022. The public are invited to come and see the brand-new courts, try their hand at padel, watch some of the world's best players in action and enjoy the festival atmosphere.
Argentinian professional padel player and former junior world champion, Mauri Andrini and three other professional players from Spain will be in Jersey for the launch event and between 3pm and 5pm they will be on hand with local padel coaches to teach anyone who would like to pop in for a 'Come and Try' session.
Then between 5pm-7pm they will be joined by Island Padel founder Scott Clayton who will take part in an exhibition match, demonstrating how the game is played at the highest level. Mauri and his team will also interactively teach spectators how to technically play key shots and other strategic playing tips and tricks.
An internal Jersey competition will also take place over the weekend of the 17th,18th and 19th June.
Two existing courts have been fully refurbished with an enhanced sub-surface, new championship carpets and floodlights fitted, and there are three new indoor floodlight canopy covered championship courts. The facility is considered one of the largest and modern padel facilities in the British Isles and is being exclusively sponsored by Rathbones.
Padel is a fun, social racket sport for all abilities and ages. It is easy to pick up, which explains why its popularity is exploding around the world.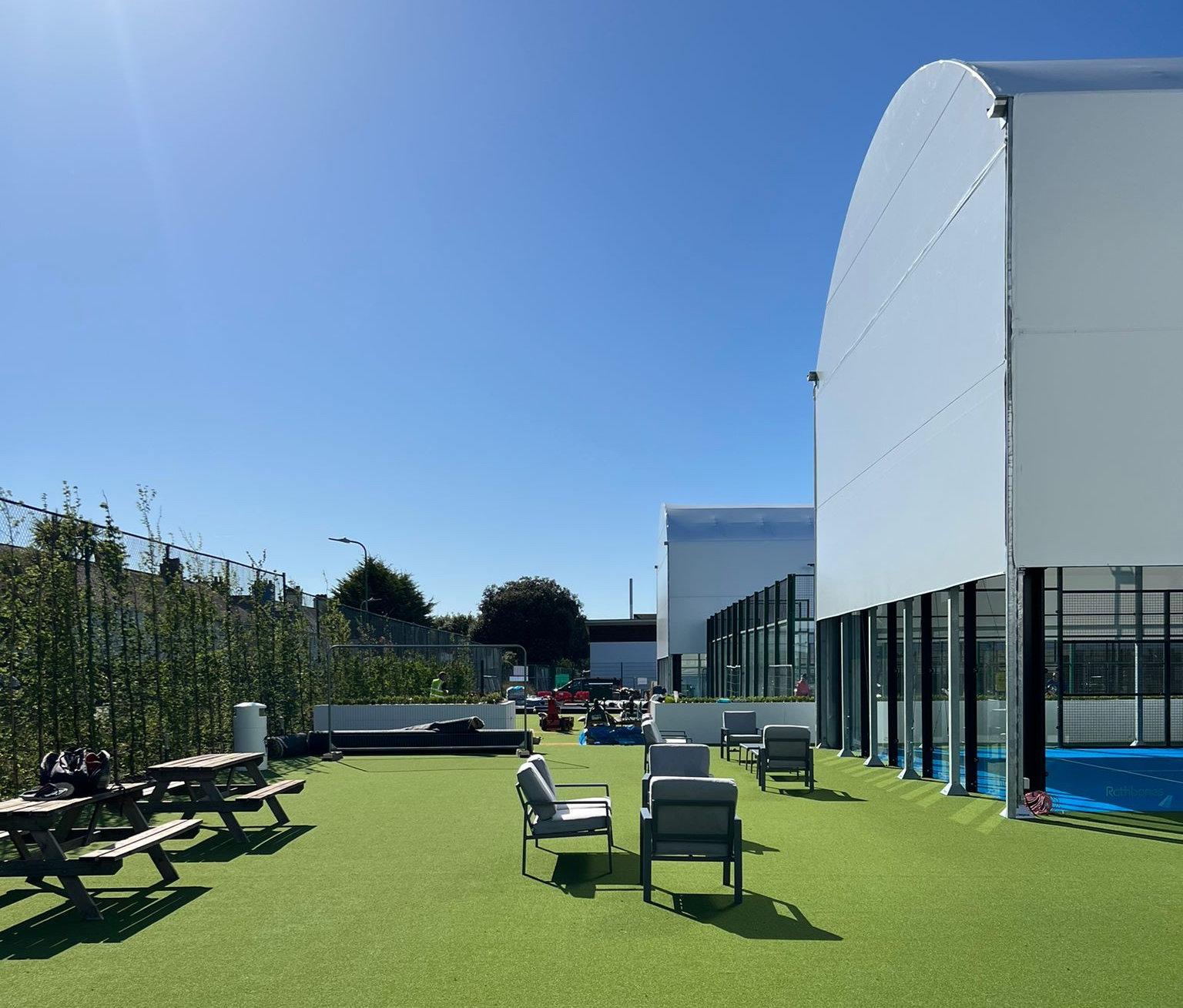 The founder of Island Padel, Scott Clayton, a former Wimbledon doubles competitor, said: "We are thrilled to be opening our doors to our local community and everyone is welcome to come to our first Padel Fest. Having Mauri and three other professional players will make this event very special. People will get the chance to see how the sport is played at the highest level which, I hope will inspire and energise the community to become more active and to pick up a bat and have a go! Please come and soak up the atmosphere, enjoy the games, music, refreshments and Mexican food at this family event."
He added: "At Island Padel, we have not just built a world-class facility – we are building a vibrant "fully inclusive" community. Everyone is made to feel welcome and valued. It is a place where people can enjoy themselves whilst being more physically active. There is such an amazing buzz and energy!"
International Padel Star Mauri Andrini said: "I am so excited to be coming back to Jersey to work with Island Padel. We have built a fantastic relationship over the past couple of years and what they have done with their new facility is truly remarkable. Every small detail has been thought about and it definitely makes it one of the best padel facilities in Great Britain. I really admire and respect their vision for opening padel up to the community of Jersey and I cannot wait to bring my professional friends here to play and teach local people all about this amazing game. I hope to see you all on Saturday the 18th of June. Vamos!"
Deputy Managing Director of Island Padel sponsors Rathbones Jersey, Phil Bain said: "We have been involved as sponsor of Island Padel from the start and are very excited about seeing this incredible facility officially open this weekend, after months and months of dedication and hard work by the whole team. Scott's passion for the sport is infectious and as a company Rathbones is tremendously proud to be involved in bringing this popular and growing sport to the whole community through 'Padel for All' and other initiatives. We wish everyone at Island Padel success for the future and cannot wait to watch the development."