Jersey's Liberation Day 77: 1945-2022
A street party, music, dancing, and local food stalls are among the events being planned to celebrate Liberation Day on 9th May 2022.
To mark the occasion, the island will be decorated with miles of bunting featuring the Jersey and Union Flag, alongside the Liberation 77 and the Queen's Platinum Jubilee logo.
The Liberation 75 logo, inspired by the account of Islander Enid de Gruchy, has been re-designed by her granddaughter Emma Le Gallais to include a purple theme, the official colour of the Queen's Platinum Jubilee which is taking place this June.
For two years, due to Covid-19 restrictions, celebrations took part virtually. This year, events on the day include the Liberation 77 Ceremony in Liberation Square with big screens, and overflow areas in Weighbridge Place and the Royal Square.  The Liberation Day Party will be at Weighbridge Place St Helier, it starts at 12:30pm until 5:30pm and entry is free.
The Bailiff of Jersey, Mr Timothy Le Cocq, said: "The 77th anniversary of liberation from German Occupation will, of course, be a time to remember what our fellow islanders went through during the Second World War.
"It will also be an opportunity for us to reconnect and be together. I very much look forward to joining with islanders across the generations as we celebrate our special day as a community.
"We will always celebrate the joy of our liberation, no matter what restrictions or circumstances come our way.  Indeed, we have shown our resilience and our ability to adapt, and this year is particularly poignant as we gather in an open and full way to put the burdens of the past two years behind us.
"I hope our senior citizens and our younger generations will enjoy a particular sense of freedom on this day, 77 years since Jersey was liberated."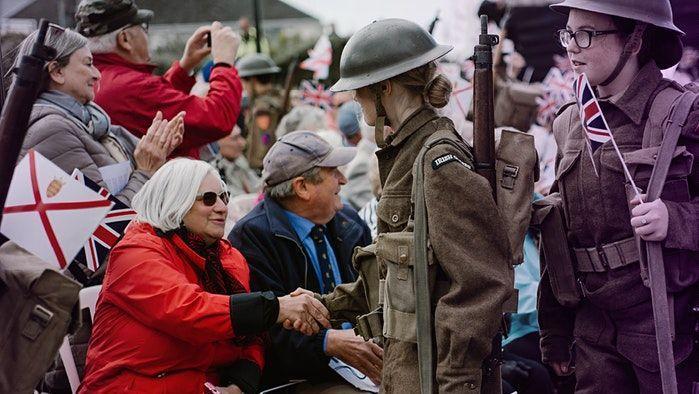 Those wishing to attend the official Liberation 77 ceremony on 9 May, can now access tickets here. Senior citizens can book tickets by contacting their local Parish Hall by Friday 29 April. For individuals who do not have access to the internet a limited number of tickets are available for collection from the Royal Court Building, Royal Square.
 Liberation Square will have a capacity 1,600 seats int total. For those unable to obtain a seat in Liberation Square there will be a second location to watch the event from a large screen in Weighbridge Place in the entertainment quarter of the event.
Liberation Square will be open from 8.30am. Ticket holders are asked to be seated by 9.15am at which point any unoccupied seats will be made available by the marshals and the public will be informed by an announcement on the broadcast system.
Steve Cartwright, Chief of Officer said: "This year promises to be an exciting event with the inclusion of a Royal visit by Their Royal Highnesses The Earl and Countess of Wessex.
"Having no option but to cancel the Liberation Day events for 2020 and 2021 it will be great to be able to host this event that I hope will meet the expectations our senior citizens who lived through that most challenging time, along with young families and members of the public.
"As with previous years all attending will be able to enjoy the formal service either seated in Liberation Square or by watching from Weighbridge Place, see the very colourful march past at the end of the service and an afternoon of entertainment in Weighbridge place."
A free official ceremony programme booklet will be available on Liberation Day.