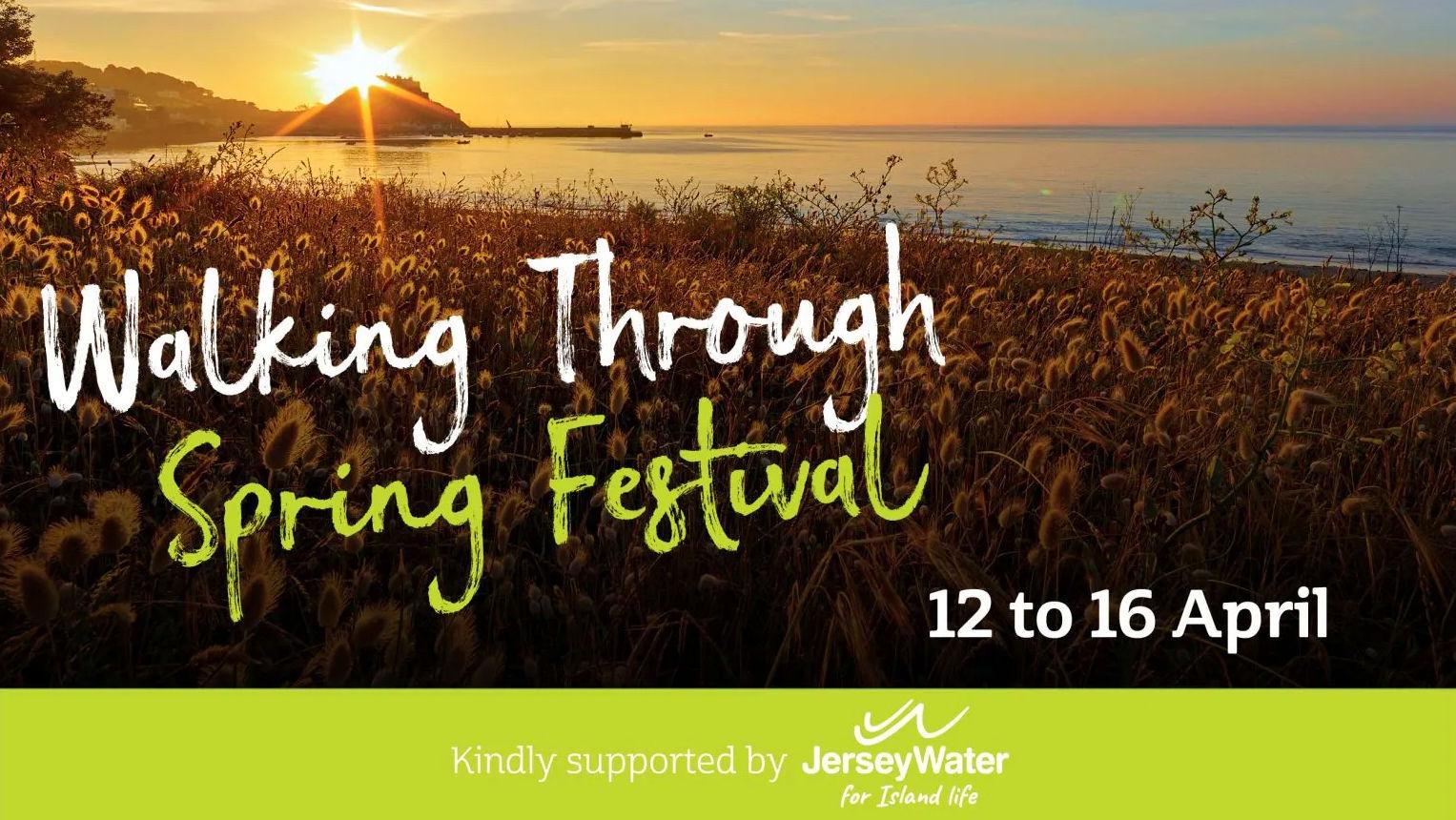 Jersey Walking Through Spring Festival
The National Trust for Jersey is staging its annual 'Walking through Spring Festival' from 12 – 16 April.
Sponsored by Jersey Water, the festival is the perfect opportunity for visitors and local residents alike to enjoy the very best of the Island on foot at a traditionally beautiful time of the year.
The Walking Through Spring Festival has grown and this year offers 33 walking opportunities which take in National Trust lands and properties and areas all around the Island, north, south, east and west, including countryside and coastal trails and walks to more urban areas in the island.
The festival starts launches with a 'Wildlife & Wellness' walk at sunrise above Anneport and Gorey and ends with a 'Wildlife & Wellness' walk at the southern end of St Ouen's Bay as the sun sets. In between, walkers can enjoy nature trails, forest therapy walks, wild food foraging, parish, woodland and wildflower walks as well as urban walks, stargazing and 'journeys' to Hamptonne and Gorey.
Helier Smith, Chief Executive Officer at Jersey Water, said: "This is the fourth year that we have committed to sponsoring the National Trust's walking programme. We fully support initiatives that promote wellbeing and the environment. Our primary purpose at Jersey Water is to supply high-quality water for our Island community, while at the same time ensuring we prioritise protecting the environment we live in and preserving the landscapes we love. Our reservoirs are open to the public to explore on foot all year round and we encourage Islanders to visit them."
Donna Le Marrec. Marketing and Events Manager for The National Trust in Jersey said: "We're very fortunate to have many wonderful sites in our care;  woodlands, coastal areas, and wetlands as well as our historic properties and what better way to enjoy them, but on a walking festival? We're very grateful for Jersey Water's support, as without them this activity wouldn't be possible".
The festival starts on Wednesday 12 April and ends on Sunday 16 April. All walks are free for National Trust members and £10 per walk for non-members.