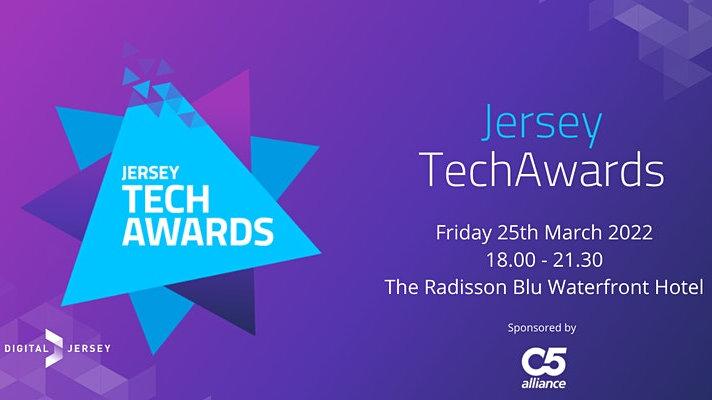 Jersey TechAwards
The Jersey TechAwards is back and bigger than ever!
Sponsored by C5 Alliance, the awards ceremony will take place on 25 March 2022 at the Radisson Blu Waterfront Hotel, join us as we celebrate the very best of digital talent, creativity and entrepreneurship.
The 2021 TechAwards aim to celebrate a wide range of digital and technological accomplishments from local students and educators, to innovative organisations, projects and digital pioneers.
This year, we have 11 revised categories:
Company, sponsored by Switch Digital
Creative, sponsored by Islands Insurance
Cyber Security, sponsored by Sure
Fintech, sponsored by Jersey Finance
Leadership, sponsored by Marbral Advisory
Productivity, sponsored by JT
Public sector / Charity, sponsored by LC Interactive
Start-up, NatWest International
Student, sponsored by Vaiie
Sustainability, sponsored by KPMG
Teacher, sponsored by JE3
Doors are open from 6pm. Event starts at 7pm.
If you are a student (under 18) you can come for free, with parent / guardian, otherwise the cost for entry is £10 per person.