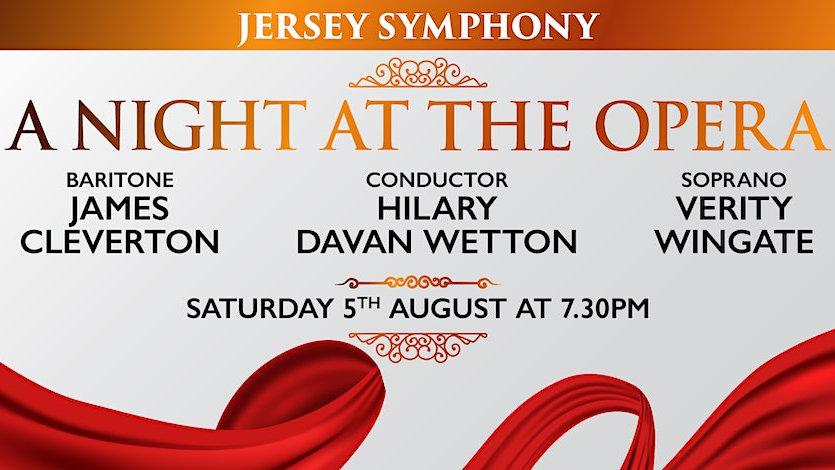 Jersey Symphony Orchestra – A night at the opera
'A Night at the Opera' is the thematic title of the Summer 2023 Concert of the JSO.
Conductor Hilary Davan Wetton, soloists James Cleverton, baritone; Verity Wingate, soprano.
Verdi – Overture to The Force of Destiny
Mascagni – Intermezzo from Cavaliera Rusticana
Tchaikovsky – Polonaise from Eugene Onegin
Tchaikovsky – Letter Scene from Eugene Onegin
Wagner – Prelude to Act 3 of Lohengrin
Dvorak – Song to the Moon from Rusalka
Delius – The Walk to Paradise Garden
Saint-Saens – Bacchanale from Samson and Delilah
Mozart – La ci darem la mano from Don Giovanni
Leoncavallo – I Pagliacci duet
Rossini – Largo al Factotum from The Barber of Seville
Wagner – Overture to The Mastersingers
Running order may vary on the evening.