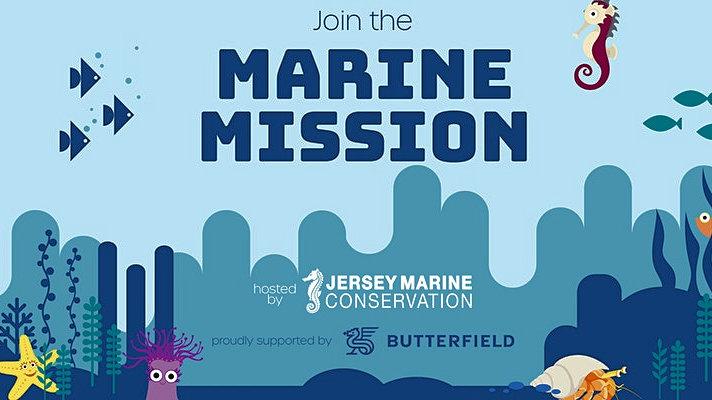 Jersey Marine Conservation presents Marine mission 2022 [postponed]
** This event has been postponed **
Jersey Marine Conservation's Marine Mission Event, to celebrate World Wetlands Day, is back!
The event, supported by Butterfield Bank, invites islanders and visitors to come and support Jersey Marine Conservation in its 'Marine Mission' – to celebrate, learn about and protect the richness and biodiversity of Jersey's marine environments.
The 2022 edition of the Marine Mission is being held on 30-31st January, and will be hosted by the Radisson Blu Waterfront Hotel. On Sunday 30 January, the free event is open to everyone, between 11am and 4pm, and will feature key talks by leading island marine conservationists, organisations and the Government of Jersey Marine Resources. Day two is reserved especially for Jersey's younger generation, with schools already invited to attend.
Islanders will have the opportunity to learn about marine conservation and meet the team of marine scientists and experts at Jersey Marine Conservation, who will be exploring how changes to the ocean affect both marine life and the planet, and sharing what they have been working on since the last Marine Mission event in 2019.
Visitors can also get up close to Jersey's marine life with the popular Butterfield Marine Watch Touch Tank – an eco-system which replicates a natural rock pool, allowing attendees to interact with Jersey's marine life, see the underwater remote-operated vehicle in action and get hands on with some marine crafts.
Other local organisations who work to protect, promote or engage with nature, the natural world, and the ocean will be there on both days, with a few interactive sections for people to engage with on their stalls.
Noel McLaughlin, Managing Director at Butterfield in Jersey, said: "We are proud to continue our support of Jersey Marine Conservation 2022 Marine Mission event. At Butterfield we care about our environment. Learning about marine conservation and the effects that changes to the ocean can have on the planet is very important. Creating a day for students to get involved is a great initiative, as our young people are the future conservationists of our planet."
Emily Dow, Science and Education Officer at Jersey Marine Conservation, said: "Our Marine Mission is all about celebrating Jersey's marine life and environment, and to highlight what conservation efforts are already happening here on the island. We hope to inspire and engage the community to protect our incredible biodiversity and environments, particularly with the younger generations who will be our future marine guardians."