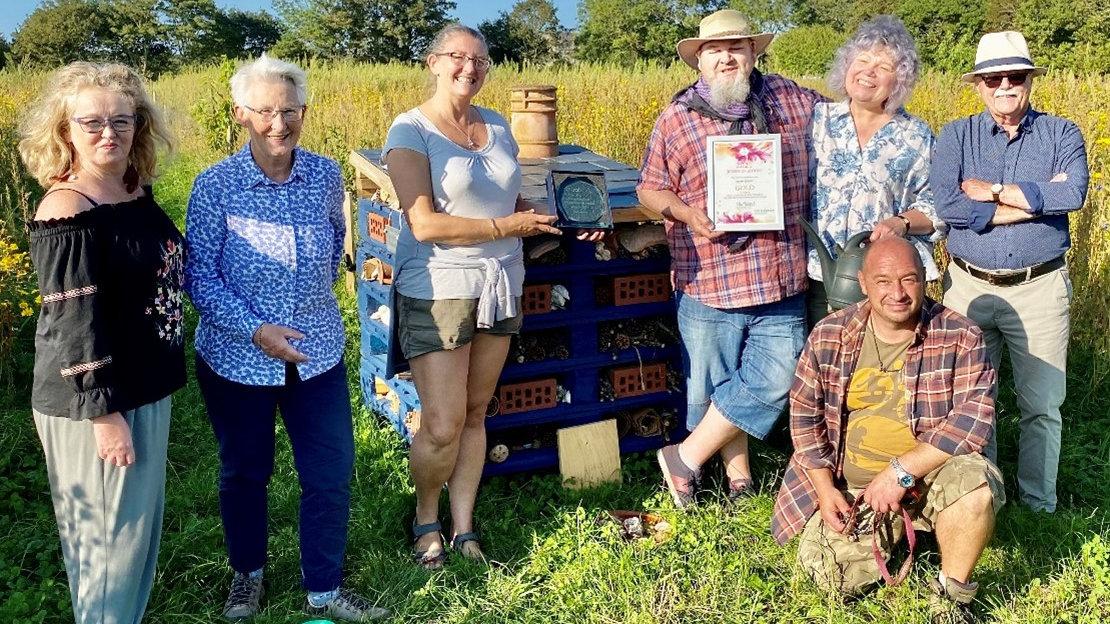 Jersey islanders invited to plant a fruit bush to help fight food poverty
Jersey's largest community horticultural project is inviting islanders to plant a fruit bush at an open day aimed at getting more islanders involved in social and therapeutic horticulture. GROW Jersey was established last year in a collaboration between Thrive Jersey, the Parish of St Helier and The Good Jersey Life with the aim of promoting wellbeing and the benefits of nutritional foods whilst also tackling key issues such as sustainability and biodiversity loss.  Grow has already planted in excess of 100 fruit trees at its 13-vergee site at Sion.
Project Leader, Sheena Brockie, is spearheading the next phase of development and added "GROW is a wonderful initiative that seeks to tackle a number of environmental and social issues through the active planting and sustainable management of a community-centred field.  Thanks to generous funding from the Government of Jersey's Countryside Enhancement Scheme we are able to invite members of the public to visit our project and plant one of around 220 fruit bushes, being the next phase of development in a hugely exciting vision. Our aim is to create a fully-inclusive horticultural operation where anyone can join in."
Just six months into their work, the GROW team had collected a number of local and national awards including the ICCI Peter Walpole Peoples' Choice Award, the Jersey in Bloom Mike Stentiford Gold Award for Best Conservation Project and a Royal Horticultural Society Outstanding Award for Green Solutions, just one of twenty one projects awarded throughout the United Kingdom last year.
Thrive Jersey Chairman Andy Le Seelleur added that this was one of a number of initiatives that Thrive are planning as it aims to engage more islanders in helping to resolve social issues and added "despite the incredible work already being undertaken by charities and community, we want to inspire many more islanders to get involved in a co-ordinated range of initiatives to help tackle the source of our social issues. GROW is a great demonstration of how, through effective partnerships and a single field, we can start to tackle issues such as loneliness and isolation, nutritional deficit, food poverty and wellbeing.
The planting day is due to take place between 10:00 and 15:00 on Saturday 12th March.