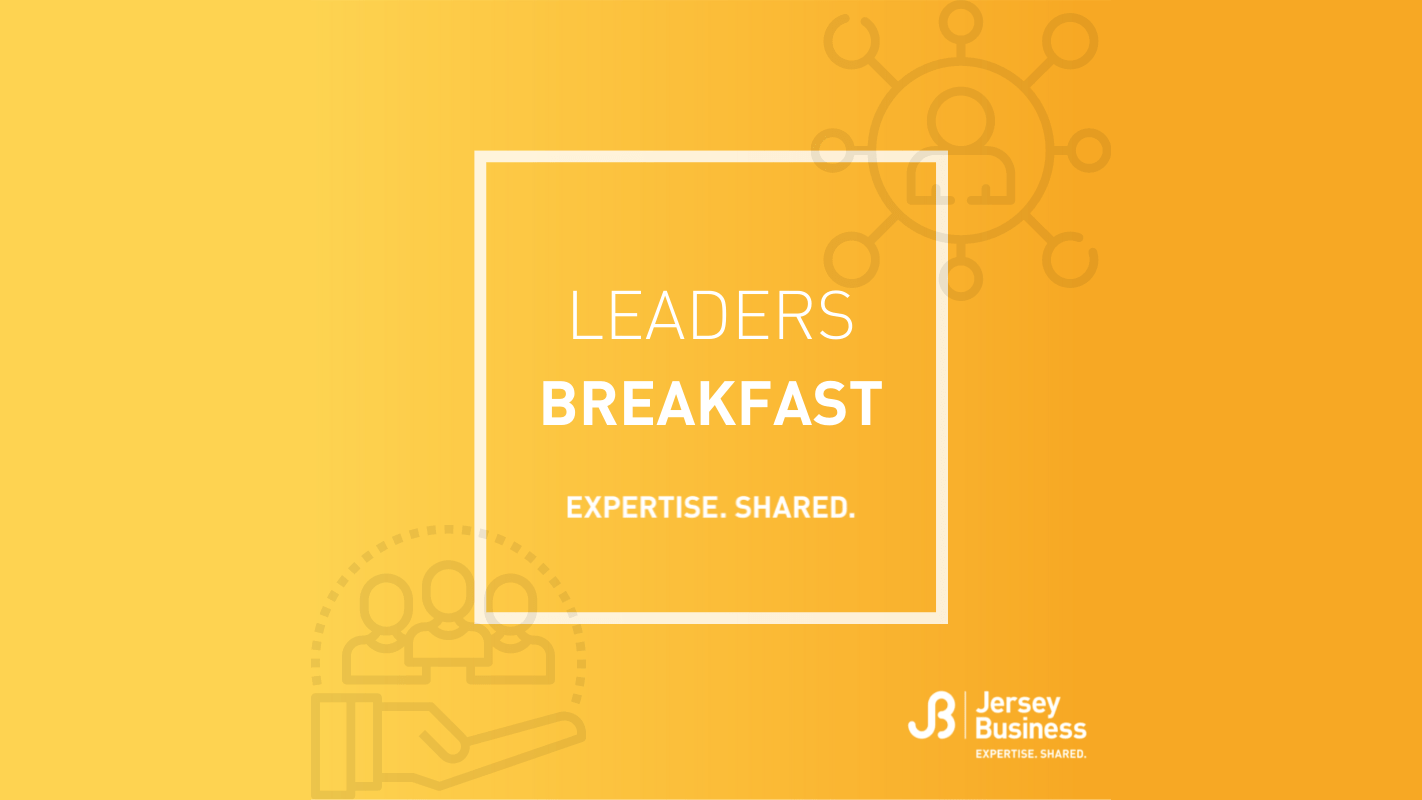 Jersey Business: Leadership – Creating a productive culture
The leadership event sponsored by Jersey Business will provide valuable insights in how to lead and develop a productivity focused culture within your organisation. The event is for senior leaders and decision makers who want to develop businesses to have sustainable, profitable and impactful growth.
Organisations that have a culture of continuous improvement are more resilient and better able to respond to external impacts because they are more open, flexible and adaptable. By combining human creativity and ingenuity with data, technology and process improvement they are able to respond quickly at all levels in the organisation, to the ever changing environment.
Guest speakers, Royston Guest and Brian Butler will discuss the key factors that create improvement focused leadership in a practical and engaging manner. This will also be an opportunity to build on the results of Jersey Business's recently commissioned productivity survey which has identified the challenges to continuous improvement in Jersey.
After the session you will walk away with ways of working, an understanding of and tools to:
Attract and retain customers and deliver a differentiated customer experience.
Build a more agile and resilient business.
Be a provider, employer and investment of choice.
Continue to develop a productive culture and deliver an accelerated, sustained and profitable business.
Build and turn key business.
Understand the importance of walking the process to empower your workforce to be more productive.
Implement, measure and track a productive culture.
Speakers:
Royston Guest is an author, entrepreneur, business growth strategist, and guest speaker for more than two decades, he's helped tens of thousands of businesses to deliver accelerated, sustained and profitable business growth. His books Built to Grow and Rise: Start living the life you were meant to lead have been highly successful.
Brian Butler began his career in the 1980's as a vehicle mechanic progressing through Industrial Engineering, Operations Management and Executive Directorships within various business sectors before setting up Accelerate in 2003, providing pragmatic business and process improvement expertise relevant to all industries. He has lectured at Durham University and is a frequent guest speaker at business events throughout the UK.