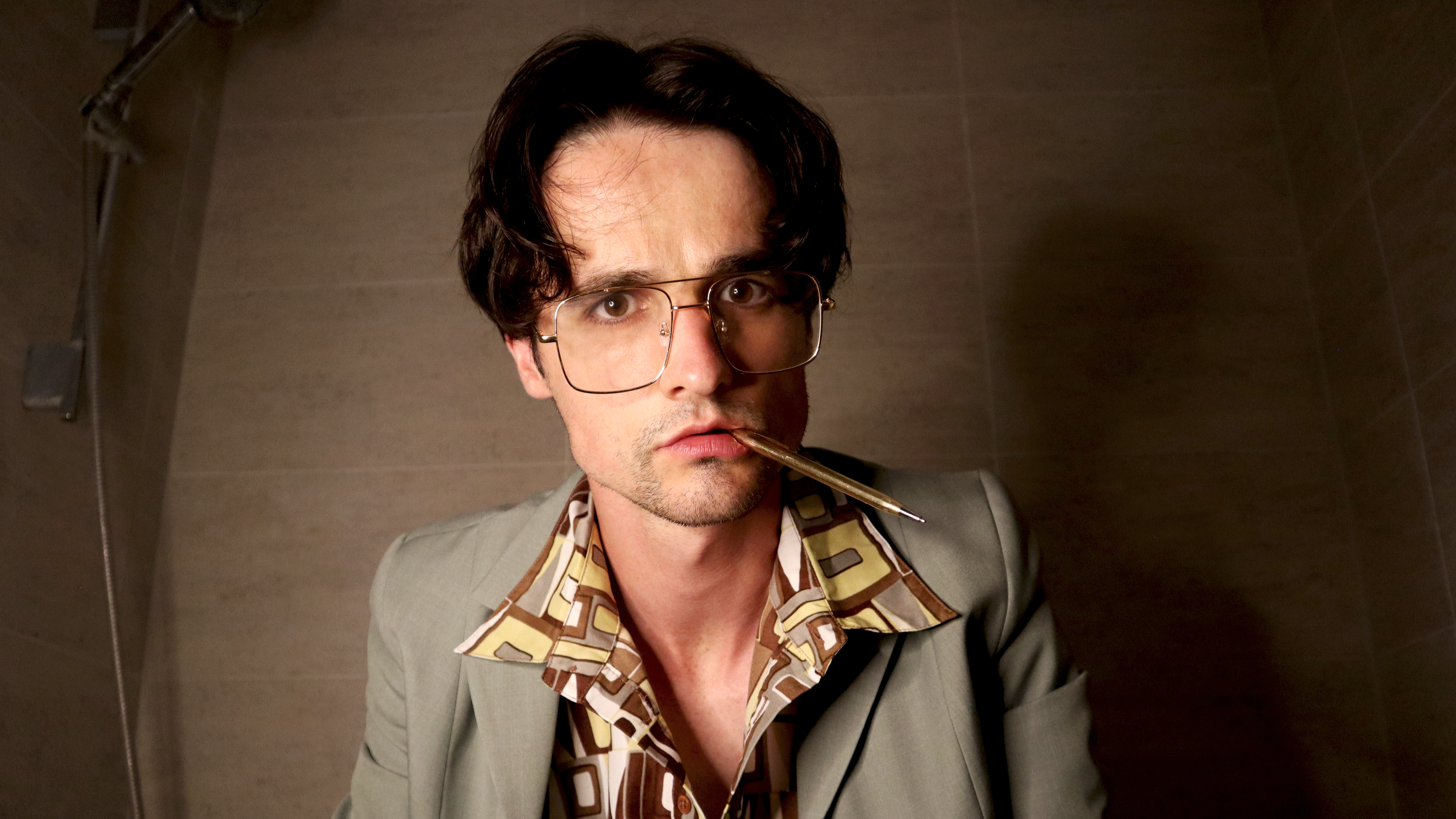 Jazz Emu: You Shouldn't Have
ArtHouse Jersey is working in partnership with theatre producers London Limelight to present Jazz Emu and his award-winning stand-up musical spectacular appearances at the Jersey Arts Centre next month. Hot on the heels of a sell-out, critically acclaimed run in London's West End, the award‐winning, genre‐busting, rollercoaster virtuoso extravaganza, sees this one‐man musical theatre/stand‐up comedy hybrid perform fully produced songs live onstage with a multi‐ instrumental music rig.
The music incorporates keys, guitar, electric sax, and live production and looping elements. Jazz Emu's online in-character videos and songs have garnered an
incredible 50 million streams and counting. Two special live shows will take place at the Jersey Arts Centre on the evening of Thursday 27 and Friday 28 April 2023 (8pm both nights), with a running time of approximately 60 minutes.
The Premise
In 2016, Jazz Emu played the biggest gig he'd ever landed, at the Helsinki Velodrome. But during his between‐song patter, he carelessly insulted one of his biggest fans.
What he said doesn't bear repeating, but let's just say the Scandinavian Goblin community may never look him in the eye again. Five years on, he's back to clear his name and regain his former glory. Will he be able to surmount the insurmountable, and get every single person in the world to like him? Or is it time for him to face the music?
In February 2022 Jazz Emu undertook a residency at ArtHouse Jersey's HQ at Greve de Lecq Barracks. He spent a week with the London Limelight Producers there where they rehearsed and developed the production ahead of the world premier at Chiswick Playhouse which led onto a sell-out critically acclaimed run at the Edinburgh Fringe before being transferred to London's West End. The resulting show sees Jazz Emu pushing the limits of musical comedy performance by combining the theatricality, stagecraft and thrill of a proper live music gig accompanied by tight writing and a particularly high gag rate of great musical comedy.
About Jazz Emu (Archie Henderson)
Archie Henderson is an award‐winning writer, actor, musician, and creator of viral comedy character Jazz Emu, whose videos and songs have garnered over 50 million streams. His musical character comedy show at the Edinburgh Fringe 2022 (Jazz Emu: You Shouldn't Have), was included on The Telegraph's "Top Shows To See At The Edinburgh Fringe", and the British Comedy Guide's "Best Reviewed Shows At The Edinburgh Fringe". Since 2019, he has been building a cult following with songs and sketches from his awkwardly‐smooth comedy character Jazz Emu, resulting in plays on BBC Radio 1 and multiple performances on BBC Radio 4's The Now Show, Winner: Chortle Legends of Lockdown 2021, Chortle's Best Character or Variety Act 2023, Chortle Social Media Award 2023.
About London Limelight
London Limelight is an award‐winning production company based in Jersey.
Producing and co‐ producing credits include: the Grammy and Olivier nominated Amelie the Musical (UK and International Tour), Shook (West End), Broadway in Bangkok (Aksra Theatre Bangkok), A Christmas Carol: The Immersive Dining Experience (West End, Jersey and Brighton), Beowulf: The Viking Feast (Jersey), and Jazz Emu: You Shouldn't Have (Edinburgh Fringe & West End). NOMINATED: Grammy Award 2021 Best Musical Theatre Album, Laurence Olivier Award 2020 Best New Musical. Winner: Chortle's Best Character or Variety Act 2023.