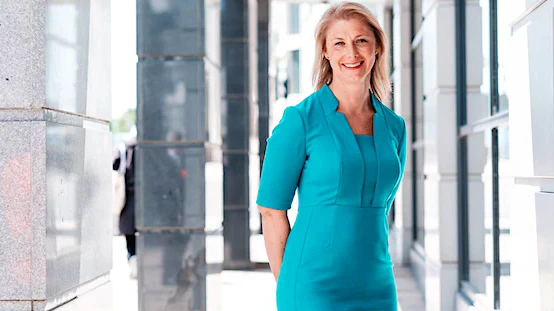 IoD Leaders' Lunch with Director General of the JFSC, Jill Britton
Join us for our first Leaders' Lunch of 2023 where we welcome the Director General of the JFSC, Jill Britton.
In her role, Jill is responsible for leading the JFSC in its day-to-day operations as both regulator and registry, and ensuring the organisations delivers its strategic priorities.
Jill was the Executive Director of Supervision between May 2016 and September 2021. In this role, she was responsible for overseeing the regulation of Jersey's financial service industry and the supervision of other sectors for anti-money laundering and terrorist financing. She initially worked in our Supervision team from 2002 to 2004.
Jill has over 25 years' experience in the financial services industry in the UK, Jersey and Asia, having specialised in compliance and operational risk management for global banking organisations. She was the Chief Risk Officer for Coutts Asia between 2009 and 2011 and the Head of Operational Risk for South East Asia at Standard Chartered between 2011 and 2013. At the end of 2013 she became the Head of Risk and then Head of Compliance for UBS AG in Jersey.
Jill is passionate about learning and development and mentors a number of talented women to supporting them in fulfilling their potential. Jill holds a BA (Hons) in Financial Services.
Agenda;
12.15pm – Guests arrive
12.30pm – Introduction by IoD Chair, Natasha Egré
Introduction by Alasdair Gardner, Islands Director, Lloyds Bank International
12.40pm – Interview with Jill and IoD Industry Sub-Committee Vice Chair, Alexandra Ruddy
1.05pm – Q&A
1.25pm – Close by Natasha
1.30pm – Lunch to be served
2.00pm – Coffee and networking
2.15pm – Event finish
Lunch :
Roast supreme of chicken, dauphinoise potatoes, roasted carrots, courgettes, Madeira jus (GF)
OR
Moroccan spiced potato cake with a chickpea and apricot tagine (VG, GF) (only available by pre-order)
Please advise Zoë Wauton (officer.jersey@iod.net) by Friday 7th April 2023 at the latest if you require the vegan option.
Ticket price to include lunch, house wine and coffee/petit four