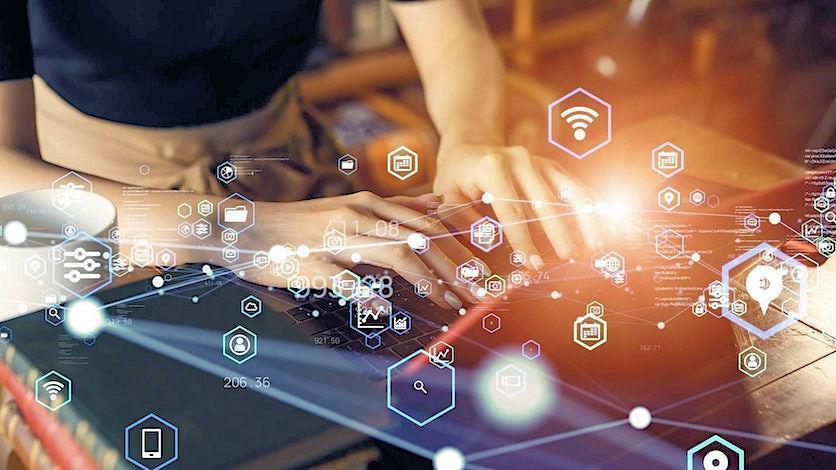 IoD Jersey Leadership: Navigating the opportunities of digital
The pandemic taught businesses how important digital transformation is to their survival and success. With the fast acceleration of AI, that need has only increased, which is why the IoD Jersey Digital Sub-Committee is holding a breakfast event on July 20th to help organisations navigate the opportunities and challenges of digital.
Keynote speaker is Dr. Tim Bottke, Associate Professor at SDA Bocconi and Senior Partner at Deloitte. Dr. Bottke is also the author of 'Digital Transformation Payday: 'Navigate the Hype, Lower the Risks, Increase Return on Investments.'
Hosting the event, IoD Digital Sub-Committee Chair, Ian Webb (pictured), said: "We want this event to be an interactive and safe place to explore the pitfalls and value of taking a digital approach. Dr. Tim Bottke is an experienced professional, with the latest insight into what's working and what's not in this space. After a talk from Dr. Bottke, we will have a workshop style discussion to ensure key themes are explored and attendees get key insights to take back to their own organisations."
The breakfast event will include networking and a breakfast buffet. The event is being held at the Royal Yacht Hotel. Following Tim's talk, facilitators will assist each table to discuss their own experiences, tips, and concerns, before a presentation of everyone's learnings.
Simeon Moss, Deloitte Jersey Advisory and Digital Transformation Lead Director said: "A strategic approach to digital transformation is essential for every organisation. How a programme of digital transformation is put into practice, measured, and adapted, is critical for its success but that requires the leaders of that organisation to understand the language and impact of what is being proposed. Every CEO can't be expected to be a digital expert, but they must have an understanding of the challenges and opportunities."
Agenda
08.15am : Arrival, networking and breakfast
09.00am : Introduction – Ian Webb
09.10am : Keynote speaker – Tim Bottke
09.40am : Breakout session – facilitated by the IoD Jersey team, Deloitte Jersey and Tim Bottke
10.45am : Presentation of results – spokesperson from each table
11.00am : Roundup – Simeon Moss, Deloitte Jersey
11.10am : Close – Ian Webb
11.15am : Event finish
Ticket price to include breakfast and refreshments
This event is eligible for 3 CPD points