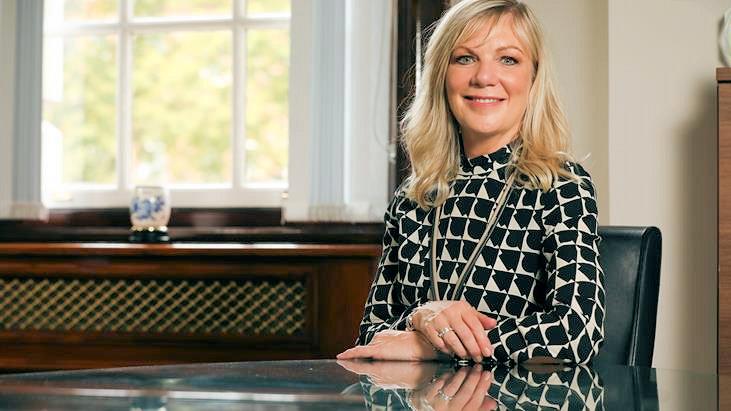 IoD Jersey Leaders' Lunch with the new Head of the Public Service
Two months after taking on the role of the Chief Executive for the Government of Jersey and Head of the Public Service, Suzanne Wylie will be the guest of honour at the IoD Jersey's first Leaders' Lunch of the year. Taking place on the 31st March at the Royal Yacht Hotel, tables for the event, which is sponsored by Lloyds Bank International, are already selling fast.
The Leaders' lunches are a key date in the IoD's calendar, with an opportunity to hear from those who head Jersey's top public and private sector organisations. After two months in her new role, it will be a perfect opportunity for attendees to find out more about the Island's new Chief Executive, her progress, and the vision she has for her role and Jersey's public services.
Suzanne said: "I am really looking forward to speaking with, and listening to, members of the business community. I have been connected to the Institute of Directors for many years and in Belfast greatly benefited from the community's insight, wisdom, and support. The IoD achieved many great things for Jersey in 2021 and I am confident that Government and business can deepen the relationships to achieve even greater outcomes for the Island in 2022."
Lisa Springate, IoD Jersey Chair, said: "We all know the challenges that Suzanne faces in the new role, but her work at Belfast Council, has earned her an excellent reputation for hard work, inclusivity, and approachability. We are delighted that she has agreed to be our keynote speaker at the Leaders' Lunch in March, and look forward to hearing what she has to say as we all start to build back better following the pandemic."
Alasdair Gardner, Managing Director, Lloyds Bank International, added: "We are very pleased to be sponsoring the March IoD Leaders' Lunch which is always an informative and interesting event. It is particularly pleasing to be able to meet and hear from Suzanne Wylie, our new Chief Executive of Jersey's Government on the vision she has for her new role."
The lunch will start at 12.15pm on Thursday 31st March, with the introduction by IoD Vice Chair, Natasha Egré commencing at 12.30pm. Suzanne Wylie's presentation will begin at 12.40pm, followed by a Q & A. IoD Chair, Lisa Springate will close and lunch will be served at 1.30pm, with house wine and coffee included. The event will finish at 2.15pm.