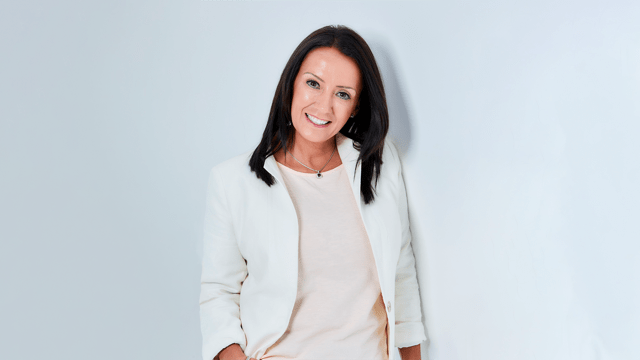 International Women's Day – Breaking the Bias
HSBC is partnering with the Jersey branch of the Institute of Directors (IoD) as part of its plans to mark International Women's Day (IWD) this year with a virtual event focused on exploring this year's theme of 'breaking the bias'.
The event on Thursday 24 March, which is free for anyone to attend, will feature a panel of four expert speakers: Sue Fox, CEO, HSBC Channel Islands and Isle of Man; Lisa Springate, Chair of the IoD Jersey; Kate Wright, Co-Founder of The Diversity Network; and Dr Chris Edmond – Medical Director at WorkHealth.
Moderated by Hannah Shellswell, the panel will share personal experiences of how they have 'broken the bias', discuss whether that bias has been imposed upon them by themselves or by others, and offer practical tools and steps to facilitate the calling out of stereotyping.
IWD is on Tuesday 8th March this year and represents a global day celebrating the social, economic, cultural, and political achievements of women. The day marks a call to action for accelerating women's equality and has occurred for over a century, with the first IWD gathering in 1911 supported by over a million people.
Sue Fox (pictured), whose commitment to diversity and inclusion has led to her featuring regularly on the HERoes 100 Women Executives list, said: "Diversity of experience, thought and culture are the basis for good business, and everyone has the right to feel valued, bring their whole self to work and achieve great things because of, and not in spite of, their differences. I'm delighted to be joined by such an expert panel as we look to explore these key issues as part of our programme of activity around International Women's Day this year."
Lisa Springate commented: "Diversity and inclusion is one of the core values of the IoD and one which it has been focusing on since the launch of its Vision Statement over two years ago. We are grateful for the support which we have received in this regard from the Government, Jersey Finance, the Diversity Network, Lean In Jersey and the seventy or so local businesses which have already signed up.  I am confident that we can achieve even greater outcomes for the Island in 2022, by continuing to work together to "Break the Bias"."
Kate Wright added: "Recent research suggests that, although we have record numbers of women now sitting on boards of the UK's biggest companies, very few of these women are actually being assigned roles with strategic importance.  We still really need to explore what lies beneath the 'positive' headlines to understand why equality of opportunity for women in the workplace, in reality, remains so slow in the making.  I think events like HSBC's IWD22 panel discussion, together with their vibrant employee inclusion network, are an incredibly important part of enabling us to do this."
Dr Chris Edmond added: "Having a sense of belonging in the workplace is a cornerstone of employee health and wellbeing – we are all human, all different, but we should be able to bring our whole self to work and feel comfortable doing so. Gender equality is not just a human right but key to building a better world and better workplaces – and now is the time for action not just words. I am proud to support International Women's Day as we push to #breakthebias and create a world that is diverse, equitable, and inclusive. #HeForShe".