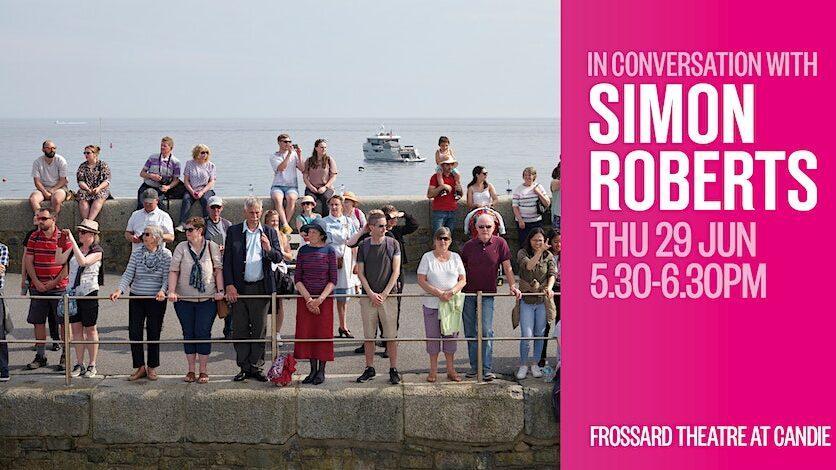 In Conversation with photographer Simon Roberts
Simon Roberts (b.1974) is a visual artist based in Brighton, UK.
Recognised for his large-format tableaux photographs, his practice also encompasses video, text and installation work. Simon uses these media to interrogate notions of identity and belonging as well as the complex relationship between history, place and culture.
Roberts was chosen in 2022 for the Artist in Residence programme run by the Guernsey Photography Festival and Guernsey Museums & Galleries. He was tasked with creating a new body of work exploring the harbours of St. Peter Port and St. Sampson. 'Between Tides' is his resulting exhibition of photographs and video created over multiple trips made to the island during 2022.
From 5.30 – 6.30PM on Thursday 29th June, Roberts will be in conversation with Jean-Christophe Godet, Artistic Director of the Guernsey Photography Festival. Together they will discuss his twenty-five year career and how that has influenced the work he's made in the Bailiwick of Guernsey.