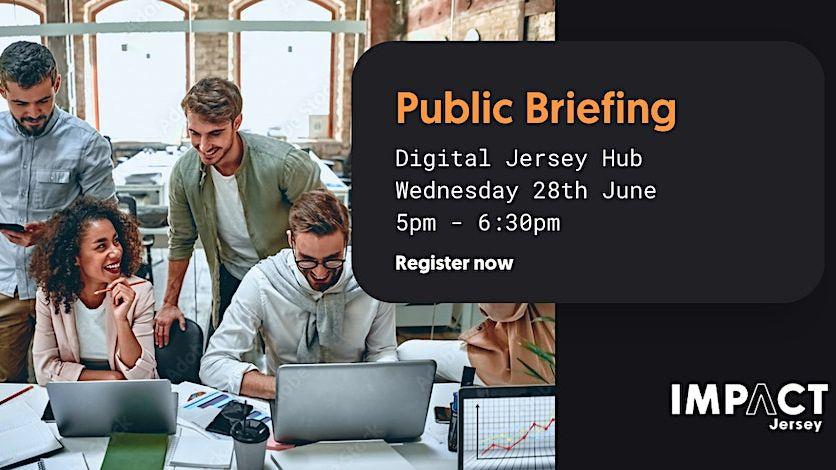 Impact Jersey public briefing
Impact Jersey Public Briefing – Seeking the best tech solutions to some of Jersey's biggest challenges.
To find out more about the Impact Jersey scheme please join us for a public briefing at the Digital Jersey Hub.
Impact Jersey, the new Digital Jersey run scheme aims to accelerate and strengthen Jersey's technology ecosystem to support the island's future economy, environmental ambitions, and community goals.
The Government of Jersey has earmarked £20 million for the scheme to fund technologies and solutions that help solve the island's biggest challenges.
To mark the launch, Impact Jersey is calling on island-based companies and individuals to register their interest for the first open programme, launching in the summer, where Jersey based individuals and businesses can apply for grants of up to £75,000.
Applications to the Open Programme must focus on Government's strategic priorities, such as helping to improve the health and wellbeing of Jersey's population, improve sustainable transport options for islanders, and improving the productivity and resilience of our economy, to name a few.
Agenda:
5.00pm Registration
5.15pm Impact Jersey Briefing begins
5.45pm – 6.15pm Q & A Session
6.30pm Event finishes