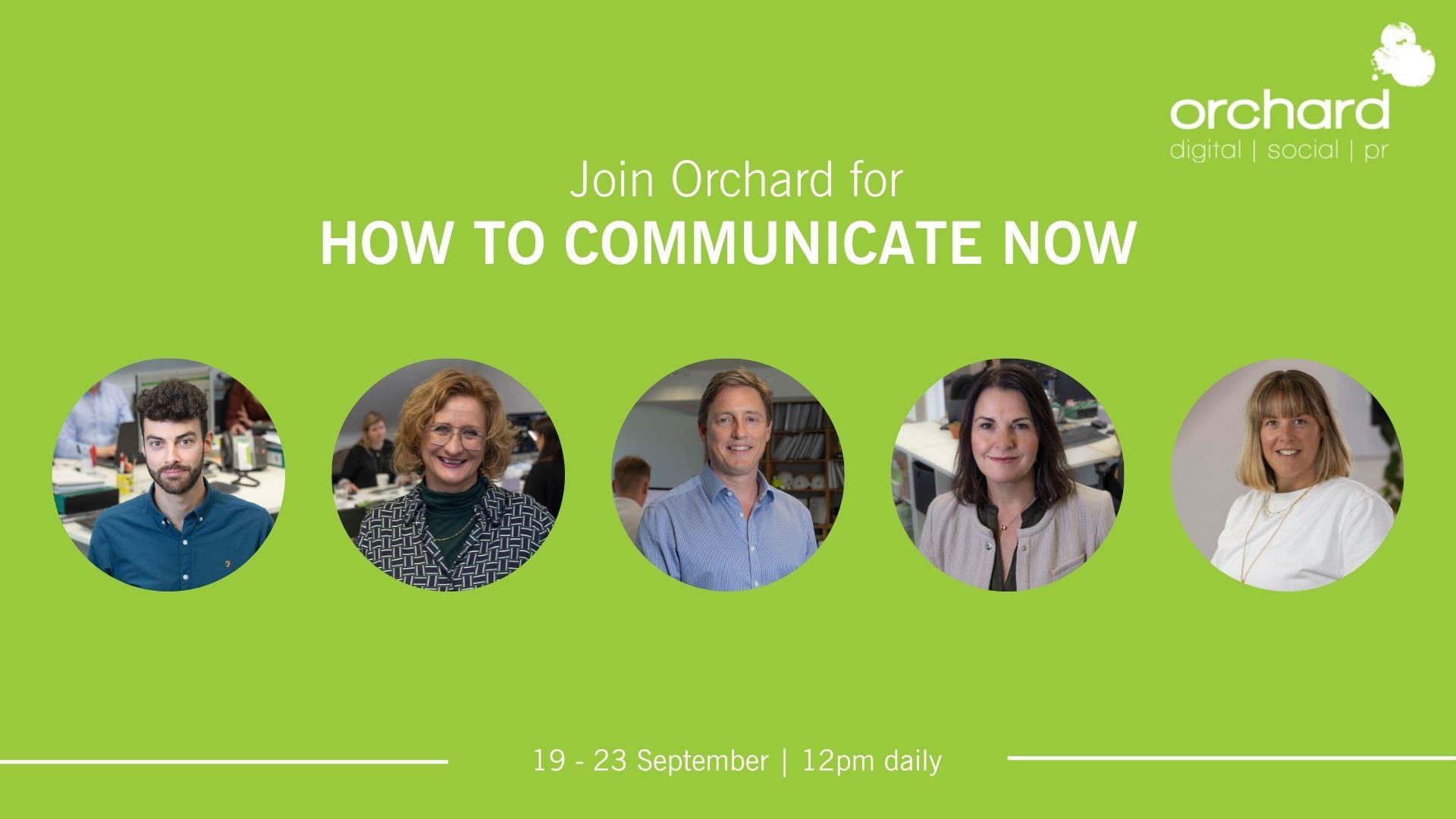 Make an impact: Getting the best out of your comms agency [changed date]
Speaker: Brooke Kenyon
---
The communications challenges and opportunities currently facing brands will be the subject of a series of free webinars hosted by Orchard this month.
The Channel Islands-based communications agency will host five free webinars across the week of 23-29 September. Sessions are united by the 'how to communicate now' theme and cover topics with immediate resonance in the PR, marketing, and digital communications disciplines.
Each webinar will take place at midday and last just 15 minutes, designed to fit around a lunch break, and will be presented by Orchard's senior team. They will discuss the cost-of-living crisis, social media as a recruitment tool, how to work with an agency, internal comms in the modern workplace, and using video to find your story.
Brooke Kenyon, Orchard's Managing Director (Client Services), said: "This series is about providing practical advice focused on what those working in communications roles need to know right now.
"Through our work with clients across multiple sectors, our team has a thorough understanding of the trends that are shaping our profession, and this is a chance to share those with anyone who wants a relevant resource.
"We believe that communication is a force for good, which is why we'll be tackling subjects like the cost-of-living crisis and the recruitment challenge.
"Exercises like this allow our team to step back, evaluate the trends in our sector and keep us at the top of our game, as well a providing a useful set of insights for attendees."
'How to communicate now' is an extension of a publication Orchard produced last year for financial services clients, and broadens the agency's ambition to provide relevant advice and guidance for all industries and organisations.
All the webinars in 'how to communicate now' are completely free to attend and will last 15 minutes.
Anyone who attends any of the sessions will receive a PDF guide summarising the entire week's activity and sharing all the key insights.