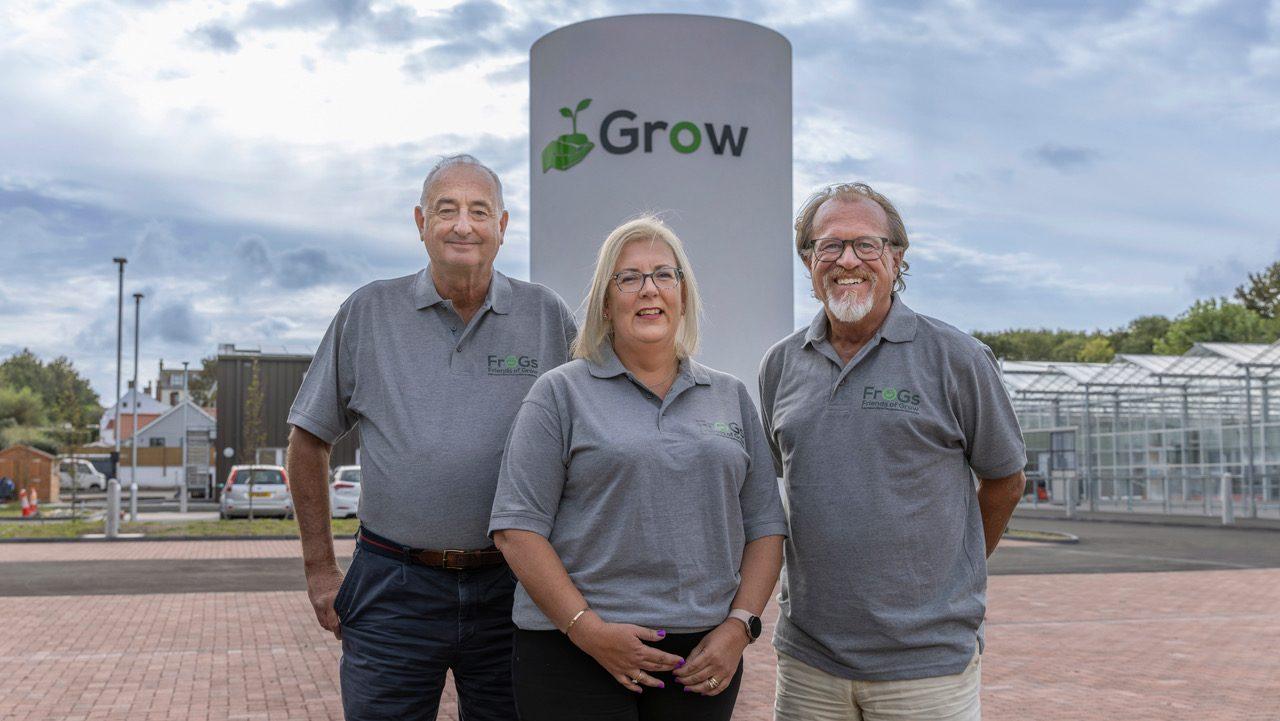 How to become a Friend of Grow open event
The fundraising arm of a local charity is putting out a call for volunteers to join their team and inviting anyone interested to a drop in to find out more.
FrOGs, the affectionate nickname for Friends of Grow, is looking ahead to the charity's 40th birthday in 2024 and planning to make it a celebratory year.
Rick James, who was recently appointed Chair, is looking for volunteers to join the FrOGs committee and help organise an exciting range of new activities, many of them utilising the new facilities at the Coutanchez.
Mr James, who recently retired from his role as Vice-Principal at Elizabeth College, and was elected Jurat two months ago, is already closely associated with the charity. His stepson, Jolyon Morton, is a member of the Crew as the attendees are known.
Mr James said: "The new facilities are impressive and will offer the Crew a range of occupational training skills, including hospitality and retail alongside the established horticultural work. There is no doubt the charity has an exciting future ahead and FrOGs is here to help support the Grow team, especially as we head towards their major anniversary."
Grow's annual operating costs are in excess of £700,000, a third of which is derived from donations, sponsorship, bequests and fundraising. To help meet this target the FrOGs committee is planning a range of exciting new events and initiatives whilst planning to keep some of the old favourites, like Rock 'n' Roll Bingo, on the agenda.
Richard Battey, former Finance Director at Schroders (C.I.), has already become FroGs treasurer joining longstanding volunteer coordinator Sadie Bewey.
Mrs Bewey said: "I've been on the committee for five years and get a huge amount of satisfaction liaising with our volunteers who all help to make FrOGs events so successful. With a big team to call on no one is over-committed, everyone can choose to do as much or as little as they like and just enjoy being involved."
The trio is now looking for others to join them, both on the committee and as volunteers. Mr James said: "The roles will not be arduous, rather a rewarding opportunity to support a very worthwhile charity. We are particularly keen to engage a secretary and someone who can co-ordinate our events. Richard, Sadie or I are very willing to meet and talk through our plans with anyone who is interested."
To find out more Rick is inviting anyone interested in joining the FrOGS committee, or volunteering, to come along to a drop in at Grow on Thursday (5th October) between 4.30 – 6pm.
"We're looking forward to welcoming potential 'FrOGs' giving them a chance to see round the facilities and learn more about what is involved with organising FrOGS events," Mr James said.
Anyone unable to go along on Thursday is invited to contact Rick by email or phone him on 07781 149344
---
Pictured: Left to right – Richard Battey, Sadie Bewey and Rick James