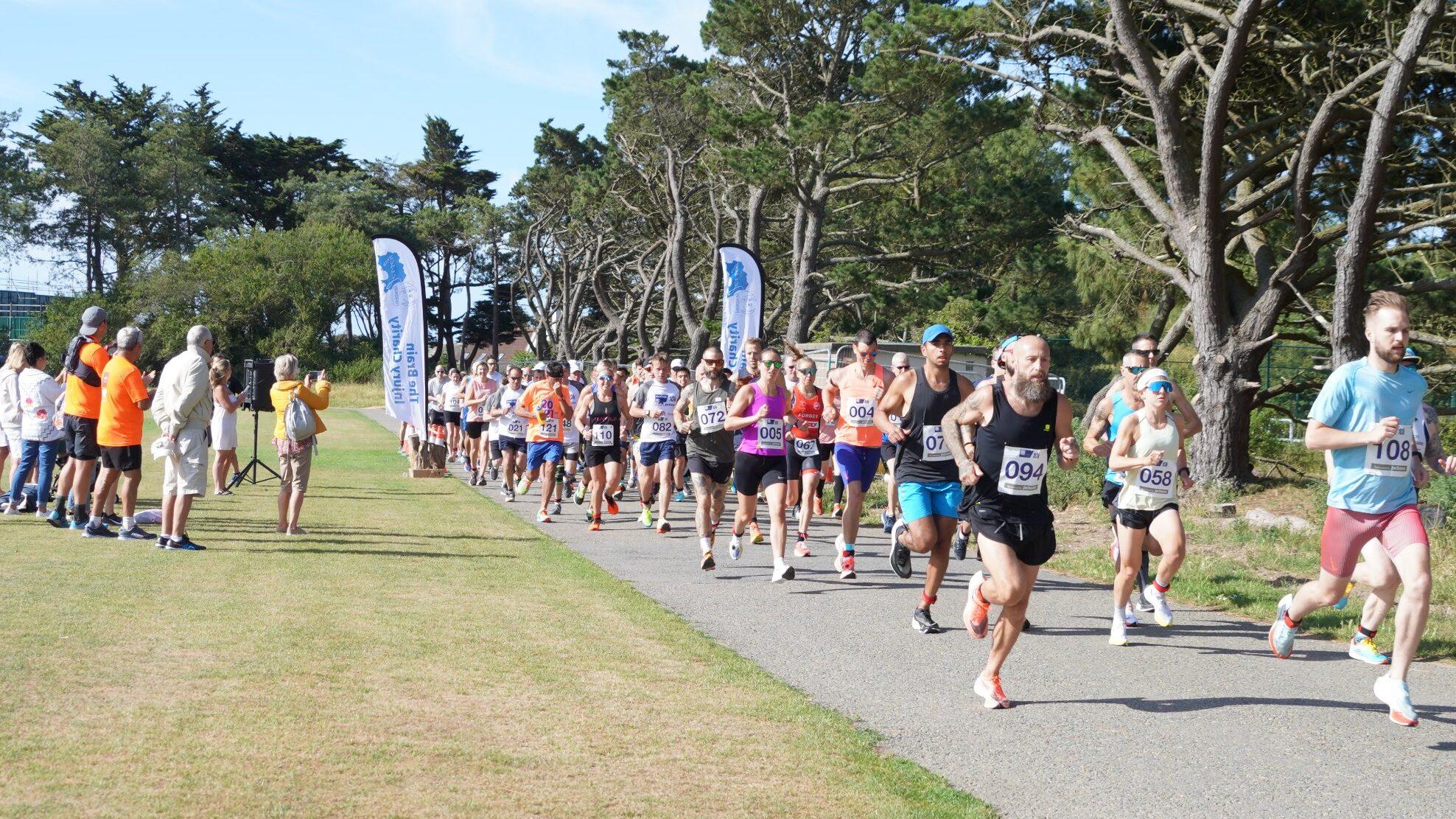 Headway Jacksons 10k Race
The next Headway Jacksons 10k takes place on Sunday 25th June.
Last year's event, sponsored by the local motor dealership saw a number of PB's smashed and all those taking part went home with a performance tee shirt and bespoke medal.
The race begins at 9a.m. from the far side of Les Quennevais Track at the 2nd floodlight, adjacent to the golf course heading clockwise and leaving the track onto Don Farm Estate.
Commenting on the event, Andrew Searle, General Manager at Jacksons CI said: "We are really excited to have a Jacksons team entering this year's race. Signing up with people you know always adds to the fun and Adrian we'll help to keep them all motivated. We look forward to seeing how their training goes and hope that seeing their progress will inspire others to sign up, dig out their running shoes and take up the challenge for this really great cause."
Bryce Alford, Fundraising and Events Manager at Headway Jersey said, "We are grateful to Jacksons for their continued support of our Headway 10k race and to the runners both who are taking part for the first time and those returning each year. The money raised means we can continue to provide our services including our Exercise Therapy sessions led by our neuro-physiotherapist. These sessions can help to maintain or improve our members physical, mental and emotional wellbeing."
Headway Jersey has over 150 survivors of brain injury registered with them as members and up to 70 who access their services on a weekly basis.