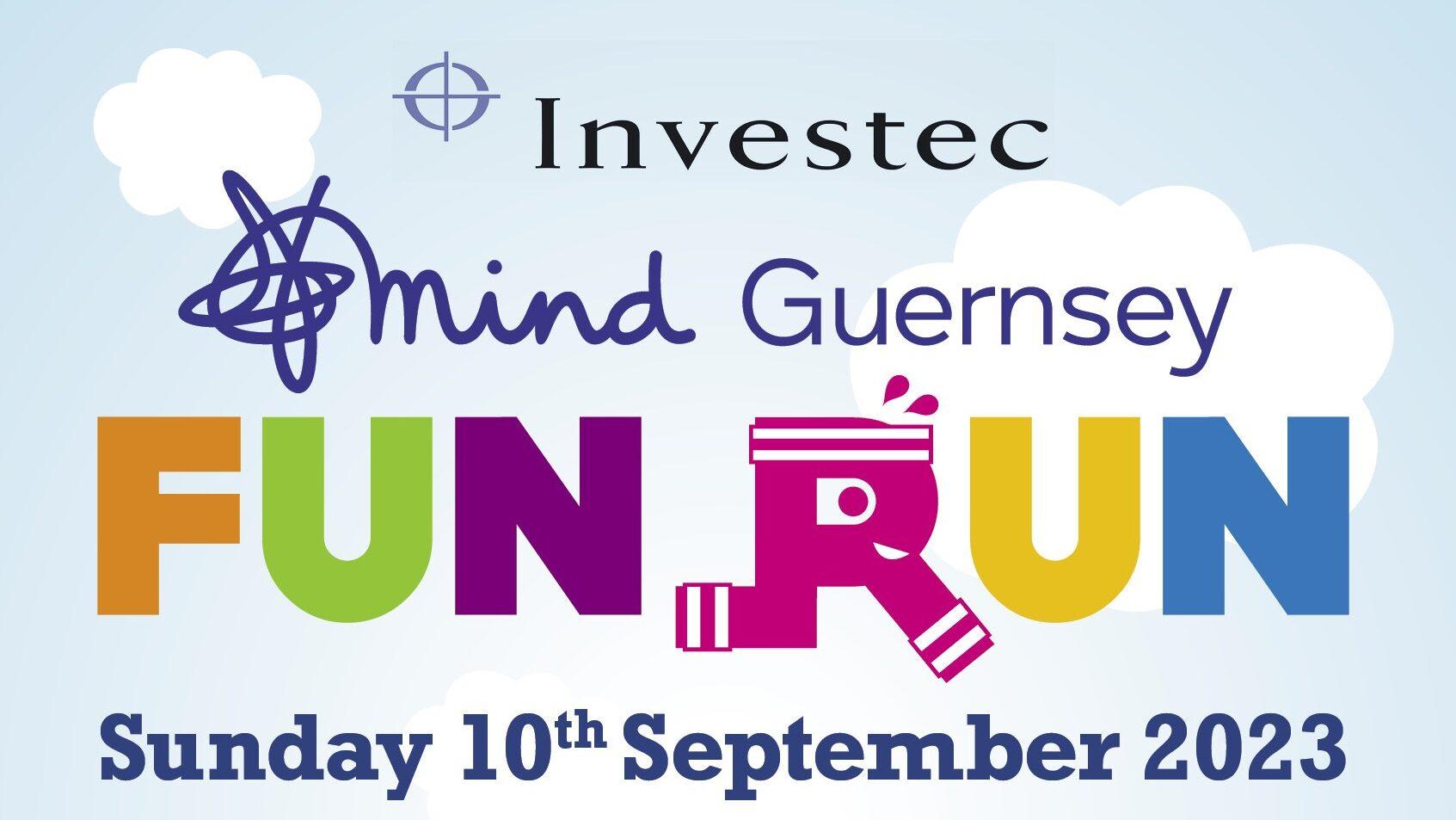 Guernsey Mind Investec Fun Run
There's not long to go now before runners will be lining up at KGV Playing Fields on 10th September ready to race for this year's Guernsey Mind Fun Run, sponsored by Investec.
This year's event promises an exciting new addition, with the 10k race starting at 9 am, followed by the introduction of the (almost) 5k race, open to both runners and walkers. The (almost) 5k run measures 4.7km, embracing the spirit of Minds' #notperfect mental health campaign for those would prefer a gentler
challenge.
Last year's event saw over 300 runners come together and raise an incredible £7,000 for Guernsey MIND. Maddy Diligent, Marketing, Events, and Fundraising Lead for the charity, is optimistic about surpassing this achievement in 2023. She said: We are injecting the FUN back into the Investec Fun Run, hoping to attract an even larger participation. We invite everyone to join us 'On Safari' and keep an eye out for the 'Big 5'."
This year's theme revolves around an exhilarating safari adventure, urging all participants to dress up and run alongside their animal companions, adding a touch of excitement to the event. We are hopeful that Jet the Puffin and friends will also be joining us with Investec's very own Zebra. Due to popular demand, the medals are also back but not as we used to know them!
The 10k run will start and finish at KGV Playing Fields, taking participants on a scenic northbound route through inland areas up to Rue Sauvage, down through the lanes to the coast road at Rousse, and finally tracing back along the coast road down to Cobo before heading back inland to the KGV.
As for the (almost) 5k option, it will begin slightly later, at 9:15 am, also starting and finishing at the KGV. Initially following the same path as the 10k, the route then takes a left turn down Route Charruee, continuing along Route de Carteret until it joins the 10k route, turning left at the filter and proceeding all the way back up to the park and KGV.
This inclusive running event welcomes participants of all abilities, aged 16 years and above, aiming to raise awareness of the positive connection between physical and mental health while raising essential funds for Guernsey Mind.
Anna Malcolm, Sponsorship Co-ordinator at Investec said: "This is a wonderful opportunity for our community to come together and create a supportive atmosphere for everyone participating, whether they are seasoned runners or first-time entrants. With the new additions like the (almost) 5K and the safari theme, this year's Fun Run holds even greater excitement. We love offering our ongoing support for this incredibly worthwhile cause, with some members of our team eagerly participating and others volunteering as marshals on the day."
The first 500 entrants will also receive a free t-shirt or running vest and this year's colours will be sure to create excitement. Not only will people be helping a great cause, but they'll also have a stylish and comfortable sports top they can way at the event and beyond.