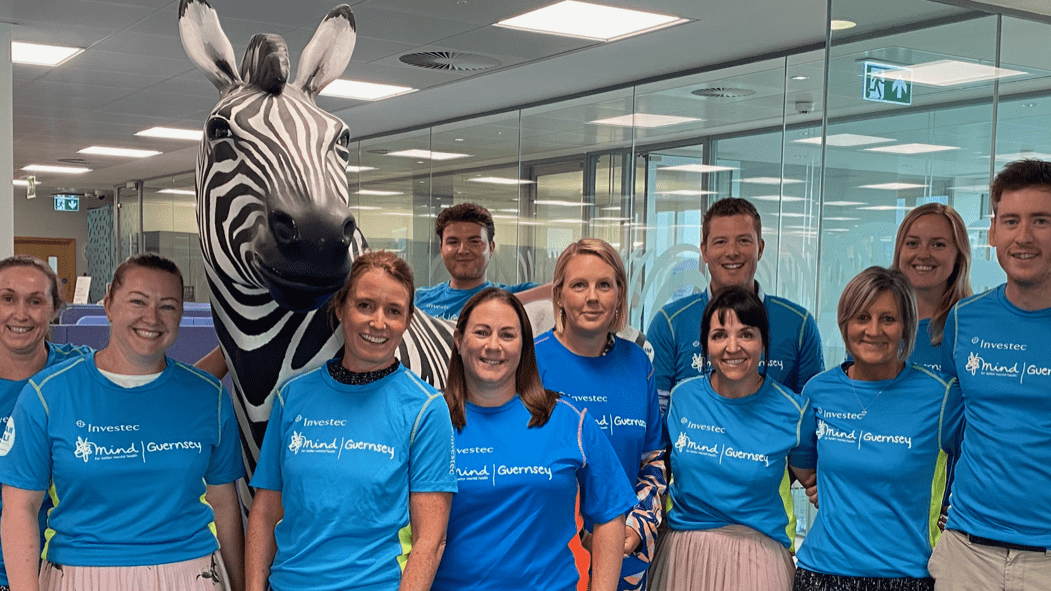 Guernsey Mind 10k Fun Run
Local businesses have put their full support and some exciting prizes into this year's Guernsey Mind 10k Fun Run sponsored by Investec.
There's not long to go now before the runners will be lining up at KGV Playing Fields on 4 September ready to race for mental health but the organisers say there is still time to sign up for the event. Everybody who crosses the line will get a Woodies coffee voucher but there are also spot prizes for five lucky race numbers of a goodie bag worth over £150 containing:
Chilly Water Bottle and a 'Zebbie' (soft toy) donated by Investec.
£50 Fat Rascal/Good Rebel voucher supplied by Fat Rascal.
Decleor Invigorating Leg Gel supplied by The Lavender Rooms.
£42 treatment voucher donated by The Lavender Rooms.
For the runner who raises the most sponsorship for MIND Guernsey, there is a six-month gym membership at Anytime Fitness worth over £400.
Last year over 300 runners raised £9,000 for MIND Guernsey and Maddy Diligent, Marketing, Events and Fundraising Lead for the charity says she hopes this year will be even better: "A healthy mind goes hand in hand with a healthy body, so what better way to promote positive mental health than to take part in our fun run. The aim of the day is to get as many Islanders together to make it a fun family morning for the runners while raising awareness of the issues surrounding mental health as well as much-needed funds for Guernsey Mind."
The route starts at KGV and will take participants along a northbound, inland course up to Rue Sauvage, down through the lanes to the coast road at Rousse, back along the coast road down to Cobo, before turning inland once more to return to the KGV playing fields.
Entrants of all abilities, aged 16 years old and over, are invited to take part in one of Guernsey's most popular and inclusive running events. Aiming to raise awareness of the positive links between physical and mental health, the Fun Run raises much needed funds for Guernsey Mind.
As well as the run, there will a range of family entertainment with two bouncy castles for children and refreshments as KGV will open their bar for a selection of breakfast food such as bacon, sausage, egg rolls, teas, and coffees.
Philippa Nicolle, Head of HR at Investec said, "It's a fundamental part of the Investec culture and values to contribute to the communities we operate in, and our extensive community support reflects this. We are motivated to offer our ongoing support for this very worthwhile cause. It's fantastic to see Guernsey's running community come together to create a supportive and encouraging atmosphere for everyone taking part, be they an experienced runner or someone lacing up their trainers for the first time. Members of our team are also warming up and dusting off their running shoes and some are volunteering and helping with marshalling on the day."
Investec will also provide all runners with an event t-shirt or a running vest when they collect their race numbers ahead of race day. Special thanks go to Steve Hopkins from Fat Rascal, Beckie Duquemin, Sonya Zabiela from The Lavender Rooms and Connor Thorne from Anytime Fitness who have supported the event with prizes.