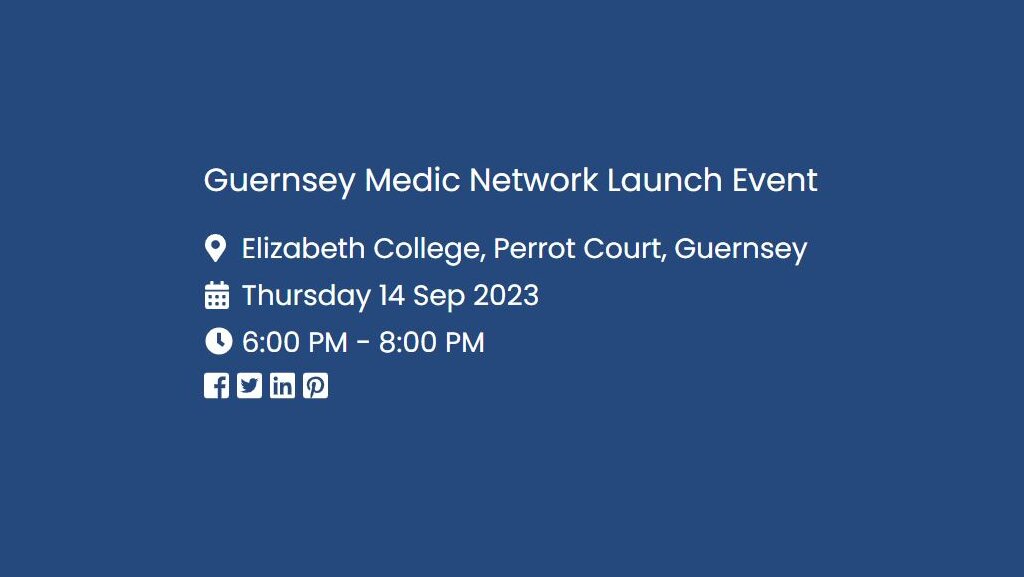 Guernsey Medic Network Launch Event
A unique networking site for medics has been launched to support training doctors and to improve healthcare for islanders by encouraging outstanding doctors to work in the Bailiwick.
To celebrate the launch of the Guernsey Medic Network, you are invited to a networking event from 6 – 8pm, in the recently opened Perrot Court at Elizabeth College, where canapes and drinks will be served. Please register to join the event.
Active travel is encouraged but if you need to drive, please park at the Odeon car park and walk through the back gate to Elizabeth College.