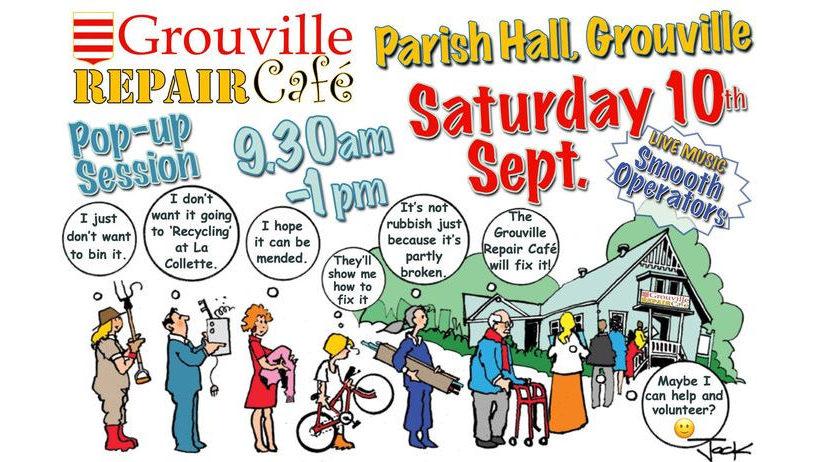 Grouville Repair Café
Something at home that needs fixing? Bring it to the very first Grouville Repair Café session
Open to all parishes, and it's FREE!
Nothing that needs fixing? Then just come down to see what it's all about, ask questions, chat over a cuppa and snacks and enjoy live music from Smooth Operators.
Environmental Grouville is running a Giving Table where you can chose things to take away (free) or donate things.