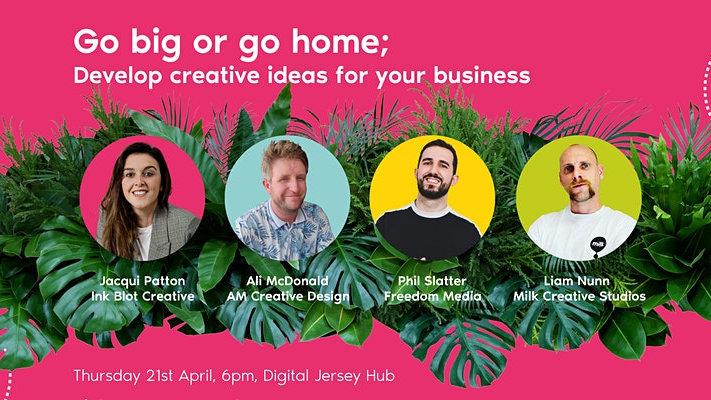 Go big or go home: Develop creative ideas for your business
Ever wondered how to unlock your creativity and come up with big ideas? We've got you covered!
Greenhouse Jersey's first panel event of 2022 will get your creative juices flowing, and have you thinking about your small business in a new light.
Our panel of creative thinkers (all experts in marketing, design, branding and content) will cover topics including:
Why creativity is so important for small businesses
How to unlock big creative ideas (and know if they are any good!)
Tools and tips to help you unlock your own big ideas
The evening will finish off with a Q&A.
Hosted at Digital Jersey this event will kick off at 6pm and you will have a chance to grab a snack and a drink before joining us for the panel. After the session there will be time to network before we wrap up.