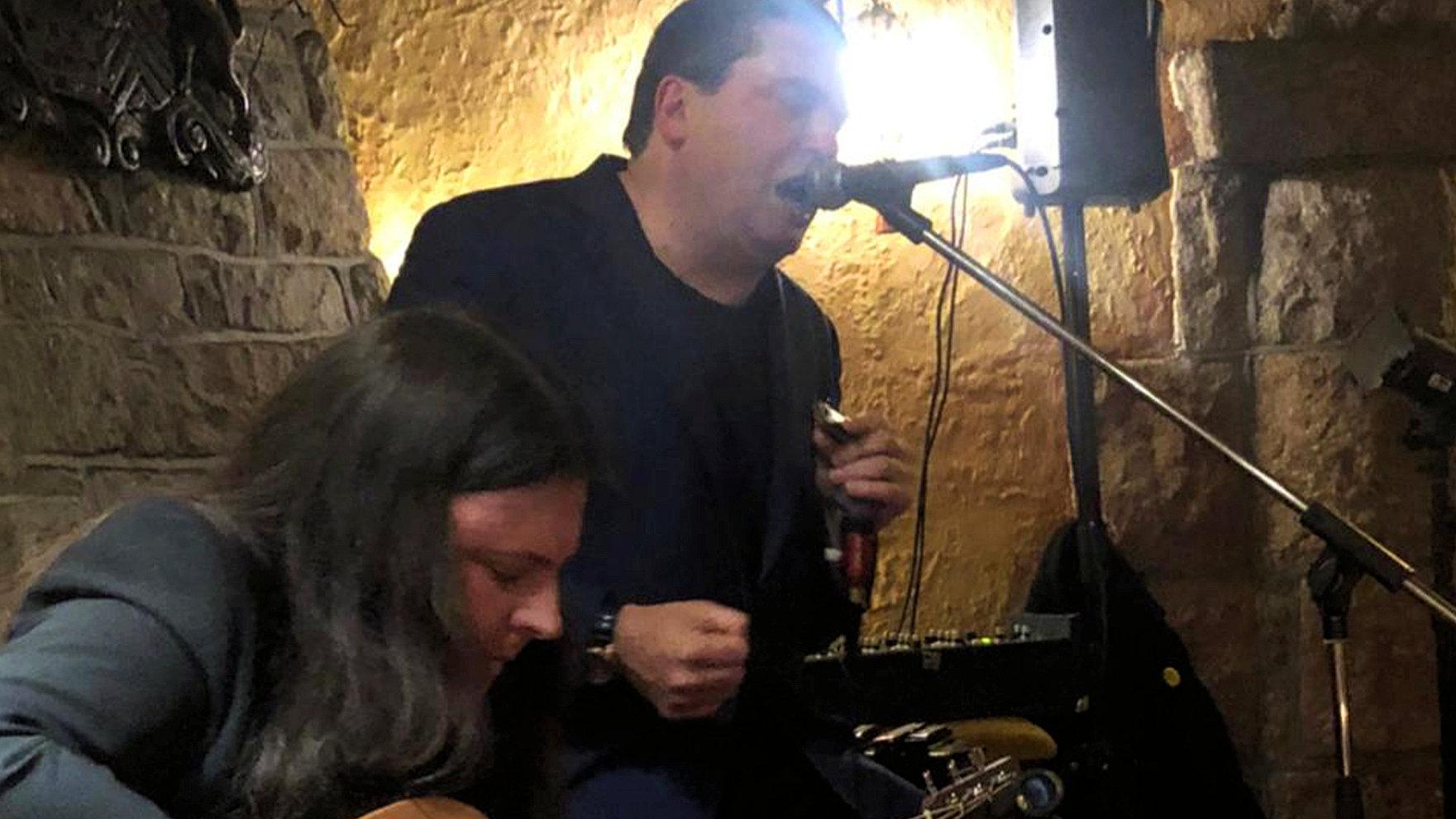 Giles Robson: Blues at Gourmet Fest, the Salty Dog
International touring musician and local Jersey resident Giles Robson is gearing up to present some great shows on the island at the end of October and beginning of November at two of the island's most popular venues. St Helier's The Blue Note Bar Thursday 27th and Friday 28th October and St Aubin's The Salty Dog Bar & Bistro as part of its Gourmet Fest Thursday 3rd November.
The Salty Dog is a Giles Robson show, and features his Jersey guitarist of choice, 25 year old Olly Rybarczuk who has been impressing visiting artists with his virtuoso guitar playing.
Giles Robson – Blues At Gourmet Fest – The Salty Dog Thursday November 3rd
The Salty Dog Show 'Blues at Gourmet Fest' will see Giles perform at the atmospheric Jersey restaurant overlooking the beautiful St Aubin's Harbour. The ticket includes Robson's show plus a three-course meal and a drink for the bar.
2022 has been an incredible year for Robson – with touring in the USA – Memphis, Nashville, North Carolina and Alabama that included meeting and jamming with Country legend Charlie McCoy as well as shows in Belgium, Germany, UK, Spain and France.
He has been awarded an incredible amount of positive live reviews. Rootsville, one of Europe's leading blues and roots publication wrote of his show: 'one of the world leaders in the blues harp: I call singer and songwriter Giles Robson. The man has become a real blues giant and actually a bit 'unavoidable'. Powerful vocals, a virtuoso on the harmonica and hard to match live beautiful harmonica work… it goes without saying that the man belongs to the top of the world' – Rootsville Banana Peel Club Review, Belgium.