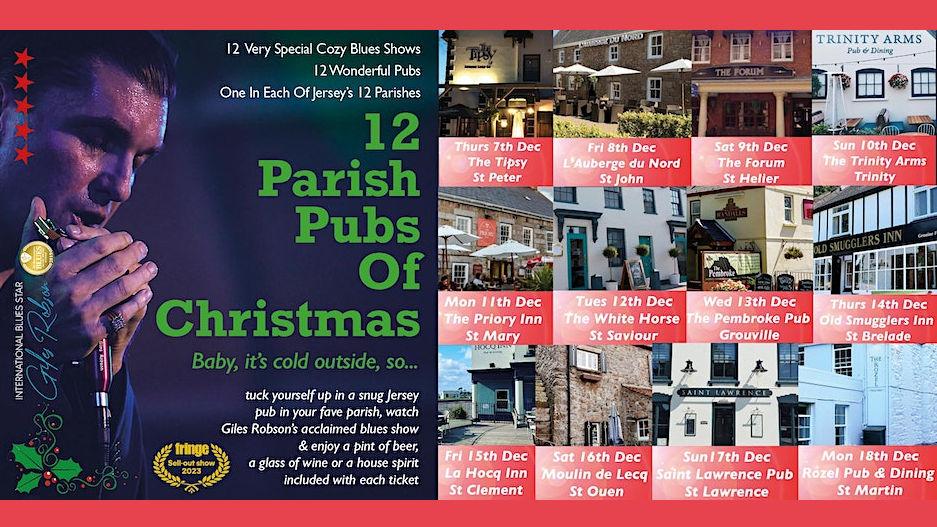 Giles Robson: 12 parish pubs of Christmas
International blues star Giles Robson brings his smash hit 5 star, 10 night sell out Edinburgh Fringe show to 12 of Jersey's most magnificent pubs this December.
It might be cold outside but tuck yourself up in a one of these 12 snug and welcoming pubs and enjoy a pint, glass of wine or house spirit included in the ticket price. Limited to just 30 audience members per night these are going to be incredible, intimate magical nights in the lead up to Christmas in some of Jersey's most atmospheric pubs.
Tickets must be booked using the link – no admittance to the music without a ticket.
If you wish to eat before the music starts, all pubs will be serving their standard food menu with their standard kitchen opening hours before the concerts (unless otherwise stated).
Please contact the pubs directly to book tables for food separately from music, or for more information about ordering times.
Food is not included in the music ticket.
Please note, there are stairs up to the show.