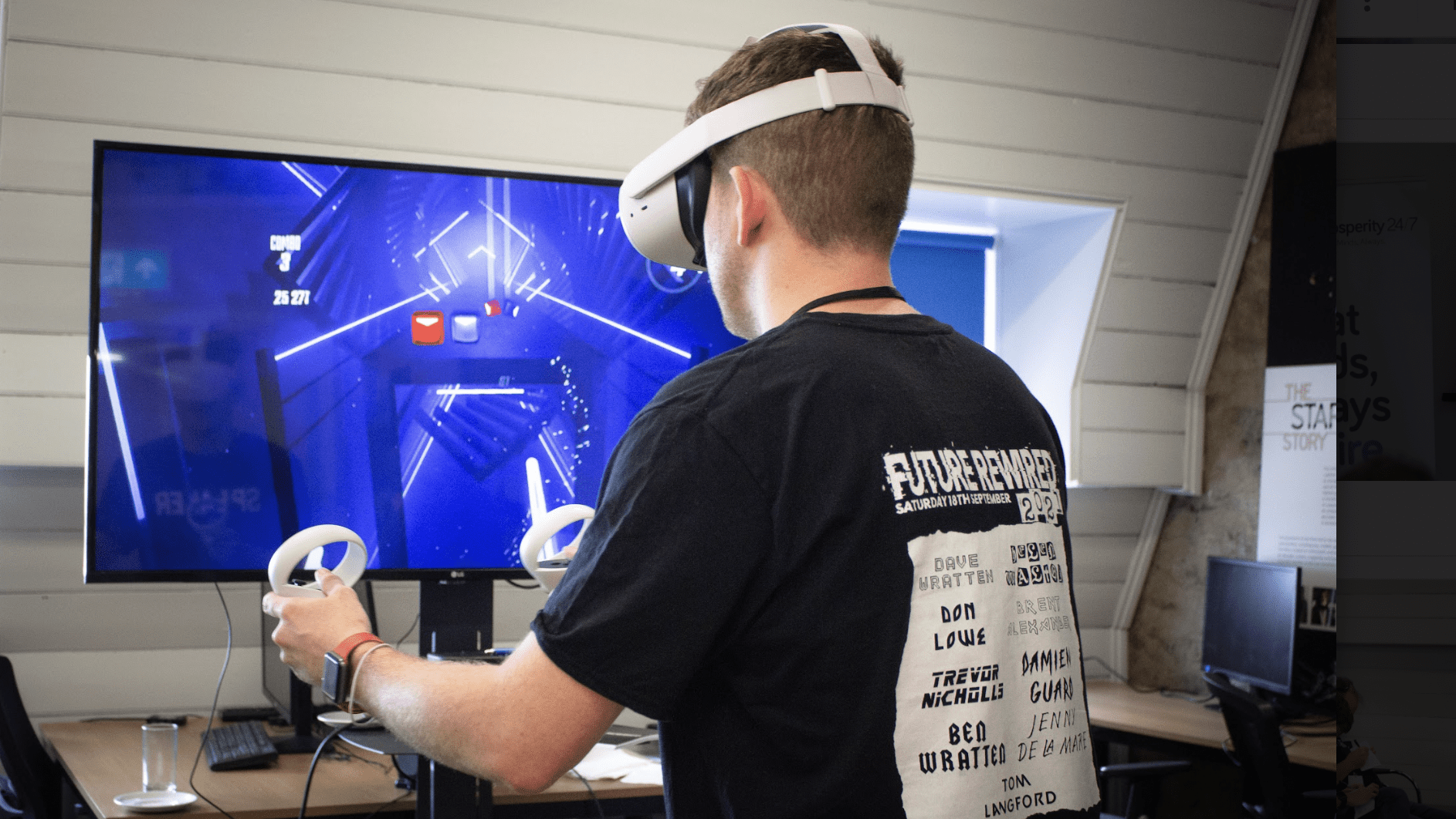 Future rewired 2023
Future Rewired returns for its fifth year on Saturday 18th March and will run from 9 am to 5:30 pm at the Digital Greenhouse.
The open-to-all free technology festival features a range of talks, workshops and showcases from local speakers covering topics such as creative technology, innovation in entrepreneurship and more. Each year the festival brings together Guernsey's tech community, having seen over 200 attendees since its creation, where the audience goes under the hood with the technical deep drives, learning key tools in innovation workshops and meeting like-minded people with a passion for technology.
This year has a whopping sixteen speakers lined up to share their knowledge with the wider community. The day will feature talks from local speakers and cover a wide range of topics, so that attendees can find a talk that suits them best – such as, an insightful session on the on the workload Discovery on AWS tool, its architecture and areas of scalability from Matthew Ball. Dave Wratten returns with a talk on building solutions for your clients, Guernsey Venture Challenge winner Dave Zak will be joining us to share a look into the technology behind NionNet Origin.
There will be a cyber security workshop run by Bruce McDougall and Joh Harvey, covering key considerations for those building websites, and Sarah Hollingsworth will run a practical session on networking with ease, exploring key principles, strategic networking and your presence and impact. Damien Guard will also be returning to talk about designing and implementing REST web APIs, and Matt Champion will take the audience through the concept of caching, and how to implement it while avoiding common pitfalls.
Talking us through the foundations of artificial intelligence is Patrizia Kay, Tim Wyatt will lead a deep dive into the developer tool, Camunda. Krista Osbourne and Chris Leaman will be coaching new businesses on how they can get their business message to the public via social and traditional media and we shall also be joined by Marie Floury. At the end of the day Digital Greenhouse team members Ben Wratten and Jenny De La Mare will run the popular Innovation Challenge with a number of prizes up for grabs.
Ben Wratten, Programme and Engagement Manager of the Digital Greenhouse commented: "We are excited to be running Future Rewired once again in 2023, it has become a key date in the DG calendar, bringing together an amazing range of local speakers to share knowledge, experience and innovation in the local digital and creative community."