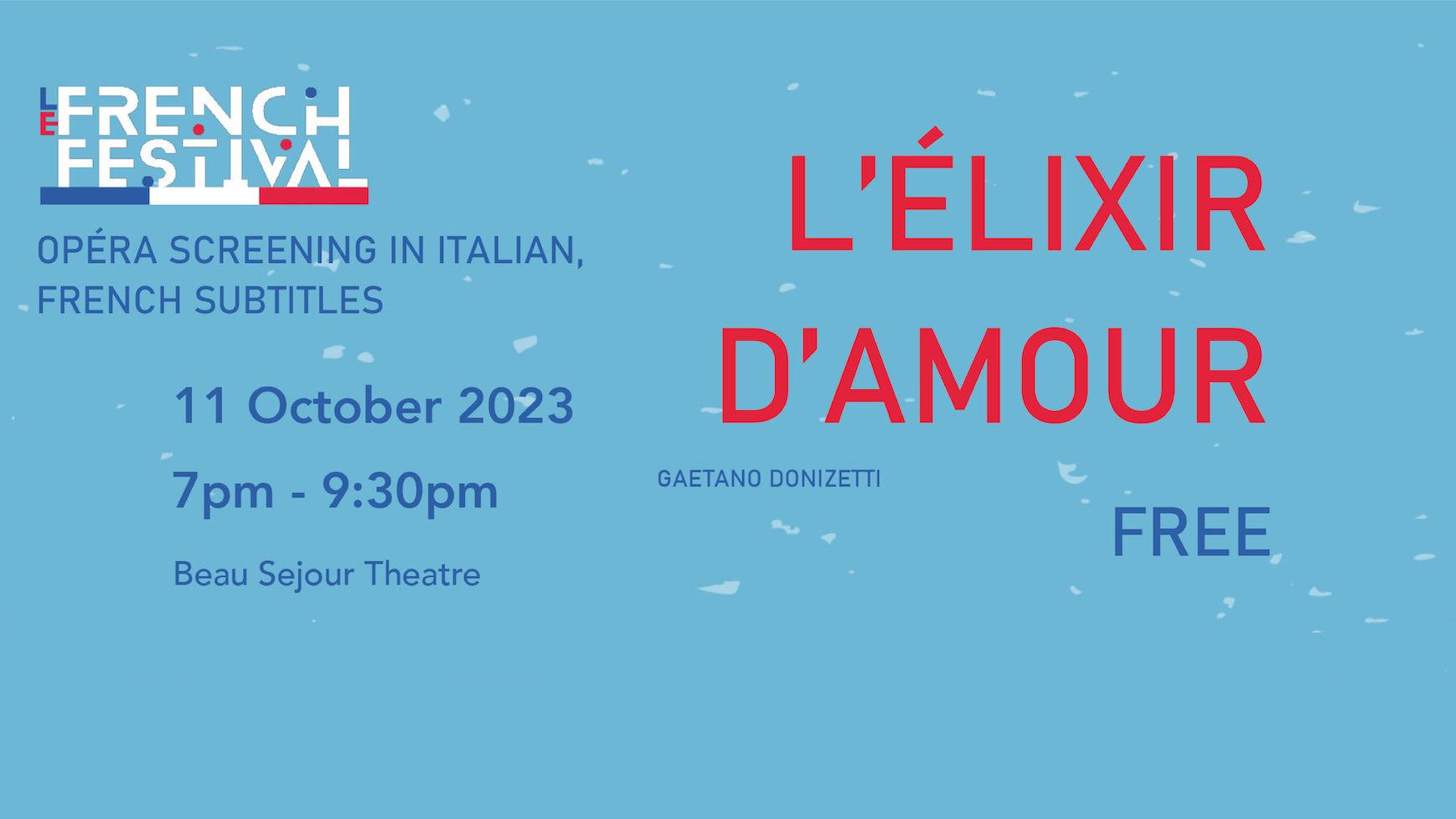 Free screening of L'Élixir D'amour opera
A free screening of the Opera L`Exlixir D`amour or Elixir of Love will be held at Beau Sejour theatre on 11th October.
The event is organised thanks to a partnership with the Opéra de Rennes, Guernsey Arts, and the States of Guernsey, as part of 'Opera on screen(s)', a project aiming at making Opera accessible to a broader audience.
The Opera will be in Italian with French subtitles and is a coproduction by Opéra de Rennes and Angers Nantes Opéra Elixir D'amour is an opera of great tenderness. The naive Nemorino, in love with the peasant Adina, buys a love potion in the hope of seducing her and thus prevents her from marrying Sergeant Belcore.
Russ Fossey from Guernsey Arts said: We are delighted and privileged to be able to screen the Opera in Guernsey for free, and in the spirit of the project, where this year, it is screened across 64 towns and cities across France, making Opera accessible to all. The production is world class, and I would encourage both lovers of Opera and those new to an Opera experience to come along to enjoy this spectacular production.
As it's performed in Italian with French subtitles it's a great opportunity to bring both these communities together. However, language is not a barrier to enjoying the incredible musical performance and the theatre of Opera, a not to be missed event.
The Opera is screened at 7pm Wednesday 11th October in Beau Sejour Theatre as part of Le French Festival.