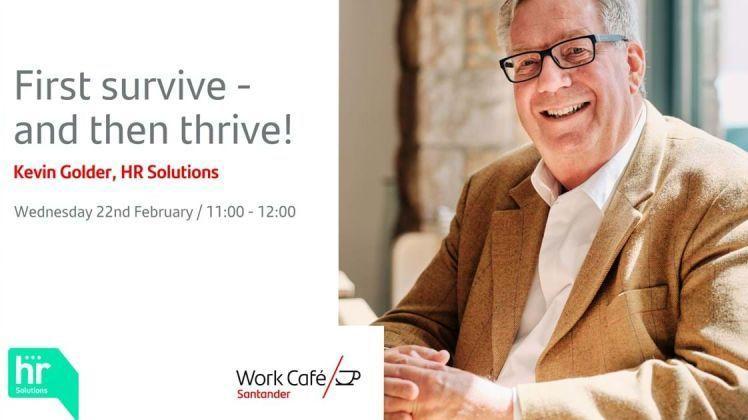 First survive – and then thrive!
Having a great business idea does not necessarily translate to having a great business. Getting all the right components in place to help you on the road to success is imperative!
In this 'Coffee with Kevin' event with Santander Work Cafe, Kevin Golder of HR Solutions will be covering all of the essentials a start-up should have in place should they wish to transition from surviving to thriving.
As a Jersey-based hr consultancy that has been supporting local businesses for over 21 years, our background covers a comprehensive international hr consultancy that brings this experience to local SME's. Our support services are available on a start-up or maintenance approach and we recently launched a new HR subscription service which is perfectly suited for more flexible hr budgets.
Our 'Coffee with Kevin' event will include a short PowerPoint presentation with Q&A and takeaway materials to double-check your business approach so far. Limited spaces, so reserve your tickets in advance.